Eight people were arrested for minor public order offences on the first day of the TRNSMT music festival.
A further 34 people have been reported to the procurator fiscal for alleged drugs offences, Police Scotland confirmed.
It is understood the majority of those were caught as they were searched upon trying to enter the festival in Glasgow.
Superintendent David Pettigrew said: "Our message continues to be – know what you can and cannot bring on-site. Drugs are illegal and you will be arrested if we find them on your possession. Don't take the risk."
He also said, however: "This has been an extremely positive event so far. Fans have been in great spirits and have come here to enjoy the music with their friends, giving us no cause for concern."
The force tweeted on Saturday: "Don't miss out on @TRNSMTfest like those yesterday who were refused entry for trying to bring drugs in to the site. Just bring yourself and have a good time!"
The event, described as Scotland's biggest music festival, kicked off on Friday with around 40,000 revellers enjoying their favourite acts in soaring temperatures.
The Stereophonics closed out the first night with crowd-pleasers including Have A Nice Day and Handbags And Gladrags.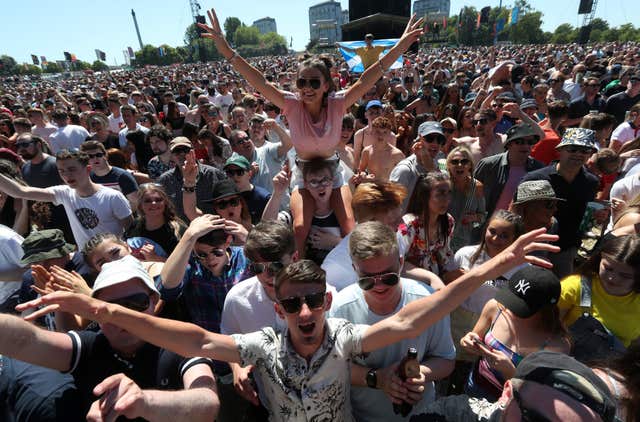 The sun continued to shine as the second day of the festival was kicked off by local heroes The LaFontaines.
Saturday – the first sell-out day of the event – will see Liam Gallagher headline the main stage.
Festival director Geoff Ellis said: "Fans have been enjoying the sunshine and from start to finish, today's line-up is, in the words of Gerry Cinnamon – a belter!
"There's also been excellent partnership working between organisers and Police Scotland to make sure the gate searches are strong and there's zero-tolerance towards anyone trying to enter with illegal or prohibited items."