The Home Office has rubber-stamped a special exemption licence meaning severely epileptic Billy Caldwell can go home with his medicinal cannabis, a family spokesman has said.
His mother Charlotte, of Castlederg in Co Tyrone, Northern Ireland, had seven bottles confiscated at Heathrow Airport customs on June 11 after she brought them in from Toronto.
Last month a 20-day emergency licence was granted for 12-year-old Billy after he was admitted to hospital in a critical condition having suffered multiple seizures.
But a family spokesman said the Home Office, and Chelsea and Westminster Hospital have now agreed he can go home to Northern Ireland with his medicinal cannabis.
He added: "The Department of Health in Northern Ireland are applying for a licence for Billy's medication to be administered at home in Castlederg.
"In anticipation of that application being processed, the Home Office have rubber-stamped it and he will be going home at some point this week."
The spokesman said the special exemption licence was agreed on Monday afternoon.
Welcoming the development, Ms Caldwell said in a statement that the "Home Office clearly wanted this to happen".
"The amazing Chelsea and Westminster Hospital got behind it, and they've helped make it happen," she added.
"We all now need to make this also happen for all the other families who need medicinal cannabis.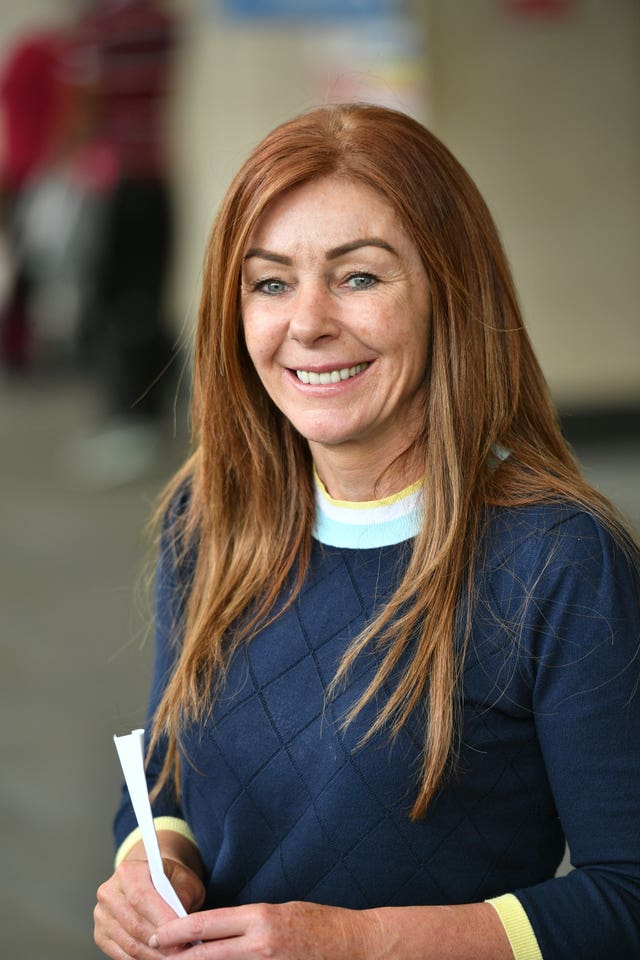 "Billy has been amazingly resilient throughout. He's autistic, and everything that has been going on – no regularity, no familiar surroundings – are beginning to take their toll on him.
"He needs his toys, his garden, the things he's used to. I need to see him happy and well. I can't believe he'll be back in his own bed in a few days. It's within our grasp."
Chelsea and Westminster NHS Foundation Trust and the Home Office both declined to comment.
Following the public uproar over the confiscation of the cannabis oil from Ms Caldwell as she attempted to bring it into the UK, a new panel assessing claims for its use was set up.
On Wednesday, the temporary expert panel began accepting applications for licences for the drug from senior clinicians.
The Home Office announced the panel will make "swift" recommendations to ministers, who will then sign off on applications within two to four weeks.
If given approval, doctors can then start writing prescriptions for their patient, while ministers decide whether to remove cannabis's banned status as a medicine.
Ms Caldwell said the focus will now turn to a campaign to get "every other family equal opportunity, and equally swift progress through the assessment process".
"Clinicians simply don't yet have guidelines, and no clinician will operate outside guidelines, so few are taking what they see as the risk of entering a patient into the assessment process – and even those who have seen the Government's announcement are hesitant," she said.
"We want to help them in any and every way we can."