Ireland's premier has said that the country will bring its "practical lessons" in helping end the conflict in Northern Ireland to the United Nations Security Council.
As Ireland officially launched its campaign for a seat at the top UN table, Taoiseach Leo Varadkar said its success in bringing peace to Northern Ireland following its long history of division has given Ireland a "perspective on conflict resolution and reconciliation".
Mr Varadkar and Irish Foreign Affairs minister Simon Coveney officially launched Ireland's campaign on Monday night at UN headquarters with a special event celebrating Irish food, music heritage and culture.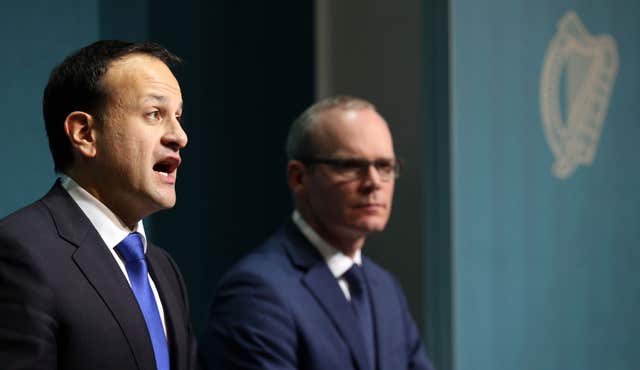 Mr Varadkar said: "Our perspective on conflict resolution and reconciliation is informed by the long history of conflict and division on our island, and our success in bringing it to an end.
"We learned that it takes two to fight, but many to make a lasting peace.
"This year is the 20th anniversary of the Northern Ireland peace agreement.
"While the path to full reconciliation remains incomplete, the Good Friday Agreement has stood the test of time, creating new relationships, overcoming centuries-old divisions, and giving hope for the future.
"We understand the need to listen, and the importance of respecting differences.
"On the UN Security Council, we would bring our hard-won insights and practical lessons to the table.
"As a nation that has experienced colonisation, conflict, famine and mass migration, Ireland's lived history resonates with the aims and objectives of the UN Charter.
"Ireland has a longstanding commitment to working for the eradication of poverty and hunger in the world."
The reception took place beside the Arrival sculpture, by Irish artist John Behan, which was gifted to the UN by Ireland in 2000.
Mr Varadkar also said that the Irish Government launched a strategy to double the scope and impact of Ireland's global footprint by 2025 as well as opening 13 new embassies and consulates in the past year.
He also said: "We are deeply aware that, in an interdependent world, the challenges of our time do not respect geographic boundaries.
"Finding solutions is a shared responsibility.
"This sense of shared responsibility guides Ireland's view of the world and the part we play in it."
Ireland will be competing for one of two seats available for the 2021-22 term with Canada and Norway.
The Taoiseach said he does not underestimate the competition for the seat, but believes Ireland can win it.