England fans have urged Gareth Southgate's men not to blow what they believe could be the best chance to win the World Cup since 1966.
The Three Lions' travelling support has descended on Moscow, albeit in fewer numbers than their rival Colombia fans.
Back in England the nation will come together in front of television screens in the hope and expectation that the national team can shrug off the weight of recent history and win a tournament knockout match.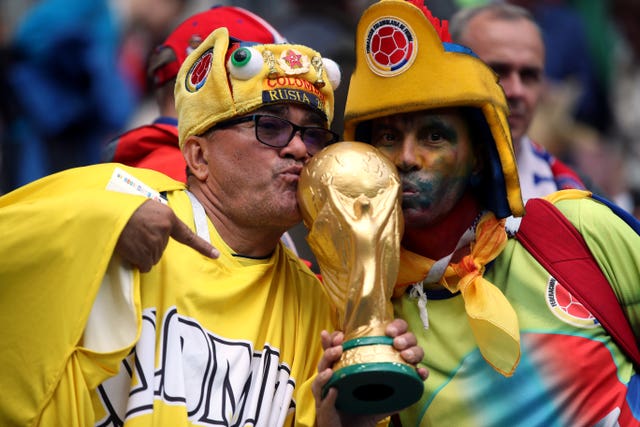 England's record in knockout football is poor, going without a win since beating Ecuador in the World Cup in 2006.
But the Three Lions are heavy favourites to progress, according to bookmaker Ladbrokes, which said it was the most most popular England match ever with punters.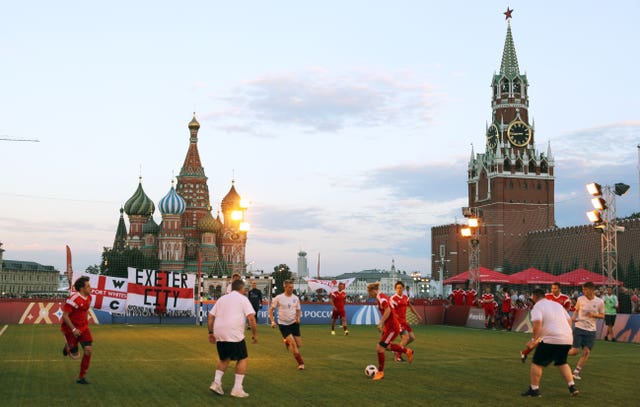 But Stuart "Nobby" Clarke, 60, backed England to pick up the prestigious trophy if the Three Lions beat Colombia at Spartak Stadium.
Mr Clarke, from Chilwell in Nottingham, who also travelled out for the three group games, said: "I came here on Sunday on a one-way ticket until we win it – or we not winning it.
"If we get through tonight I think we'll go all the way. Definitely. That's what we're here for.
"It's a long time coming home. The first match I ever watched was the 66 final but I was eight and cannot remember much about it.
"We're always going to have nerves about tonight – it's the biggest game for us.
"The group games were relatively easy, really, nobody wanted to win the last game. The Belgians didn't, we didn't for obvious reason.
"A bit of apprehension for tonight but I think they'll go at it like they didn't against the Tunisians, hopefully score in the first 20 minutes.
"Onward and upwards. I'll stick my neck out and go 3-1 England. If I was a betting man I'd put your mortgage on it."
Dan Underhill, 38, from Gillingham, Kent, said "it's got to be" when asked if this was England's best opportunity in decades.
"Every game's a tough game but if there ever was a chance for us to progress it's now," he said.
"All England fans, even the most optimistic of fans, would agree there's always that nervousness before a game.
"Every England fan I've spoken to has said 2-0, but I think Colombia will score so 2-1.
"It's coming home, its coming home."
Ben Clarke, 22, said this tournament is England's best chance in decades.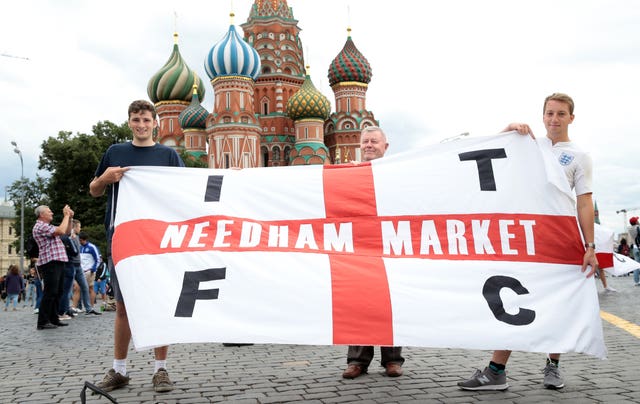 He flew in on Monday with friend and fellow Ipswich fan Laurie Smith, 22, after deciding to belatedly join the World Cup party.
He said: "We were a bit worried, a bit apprehensive, 'what's it going to be like?'
"We said, well, we'll come and see what this famous city has got to offer, take in the sights, see the game and hopefully England do the business.
"Harry Kane's off to a flyer so hopefully he'll make it number six or seven tonight."
England are 8/15 favourites to progress to the quarter-final.
Alex Apati, of Ladbrokes, said: "Patriotic punters have backed England since day one and tonight's game has already broken records in terms of bets placed, with 50% of all bets featuring Harry Kane."