A former victim of paedophile George Ormond who waived his right to anonymity when football's abuse scandal broke in 2016 said justice has now been done.
Derek Bell spoke out two years ago about the abuse he suffered at the hands of Ormond, and that prompted more victims to come to the police to reveal what happened to them.
Mr Bell gave evidence in 2002 in a previous court case and Ormond was jailed for six years for those offences.
Outside court, and speaking for some of the latest victims, he said: "I waived my anonymity in November 2016 because I knew George Ormond was a predatory paedophile and there must be more victims out there.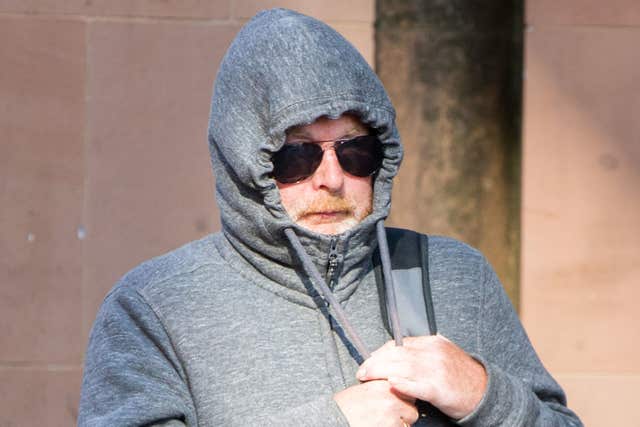 Another victim in the current proceedings described the process of giving evidence and being accused of lying by the defence as "greatly upsetting".
The man, who cannot be identified, read his statement from the witness box as Ormond looked on from the dock.
Ormond had groped him when he was about 14 and he said the effect on his life since had been huge.
He said: "As a direct result of suffering sexual abuse as a child I found it very difficult to trust any of my peers and it destroyed what little self-confidence I developed as a child.
"Also, a lot of self-loathing from within manifested itself into stress and depression in adult life, something which affected both my work life and my private life."
The victim praised his supportive partner and their children, adding that he attended every match and training session they took part in growing up.
"Firstly, because I so enjoyed watching them develop and secondly to protect them from ever having to experience the horrendous things that sexually abused children go through, having suffered the life-changing consequences of that abuse."
The victim said standing in court and telling strangers about the abuse he suffered was more stressful than he could have imagined.
"Then to have counsel for the defence accuse you of lying and embellishing the truth was greatly upsetting," he said.