A huge portrait of NHS founder Aneurin Bevan has been unveiled on a Welsh mountainside to celebrate 70 years of the service.
Britain's Got Talent finalist Nathan Wyburn created the 10 metre by 14 metre piece of art on Trefil moorland – three miles north of Bevan's home town of Tredegar, South Wales.
The portrait is made from soil and white stone dust from a local quarry and marks the end of the Bevan Festival 2018 events in Tredegar in honour of his life.
Bevan's upbringing in the town and work with the Tredegar Workingmen's Medical Aid Society helped to inspire his vision for the NHS.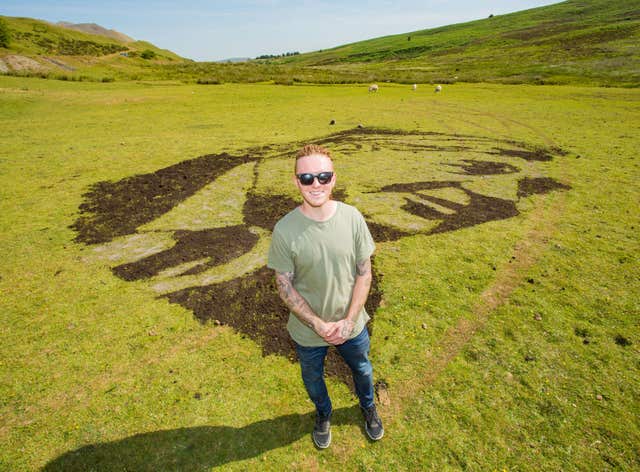 "Not only is it a fantastic tribute to one of the nation's most loved institutions and its extraordinary staff who support and care for us day in, day out, ­­­­but it's also a celebration of where I'm from – Bevan's home and the place where the NHS all began.
"The Valleys has so much to offer, from its rich heritage to the beautiful, green landscapes. The people are all so friendly and it's such a refreshing change from the city.
"I can't think of a more fitting location for the piece and I'm thrilled to have a played a part in bringing Nye Bevan back to The Valleys for the NHS' 70th anniversary."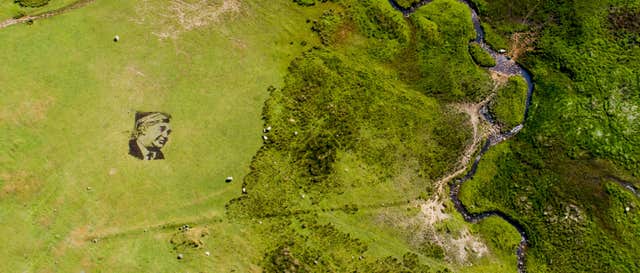 Alyson Tipping, from Blaenau Gwent Council, added: "We're immensely proud of Nye and all that he accomplished — the NHS remains a cherished institution for the country just as Tredegar's Nye, our Nye, will forever be Wales's greatest hero."