A man's champagne-fuelled "seduction routine" went horribly wrong when his date died in a speedboat accident on the Thames, a court has heard.
Web designer Jack Shepherd, 30, had met Charlotte Brown, 23, online hours before their ill-fated first date in December 2015.
They drank two bottles of wine at The Shard before going back to Shepherd's Hammersmith houseboat, jurors were told.
They then allegedly took a bottle of champagne on board Shepherd's speedboat for a ride towards Westminster and back.
Jurors heard Shepherd had been speeding before handing Miss Brown, from London, the wheel to give her an extra "thrill".
Moments before the accident, Miss Brown's sister texted her: "Is he driving this bad boy?", but received no answer.
The boat capsized and business development consultant Miss Brown was thrown into the water while Shepherd was left clutching on to the upturned boat.
Shepherd, who is absent from his trial at the Old Bailey, denies manslaughter by gross negligence.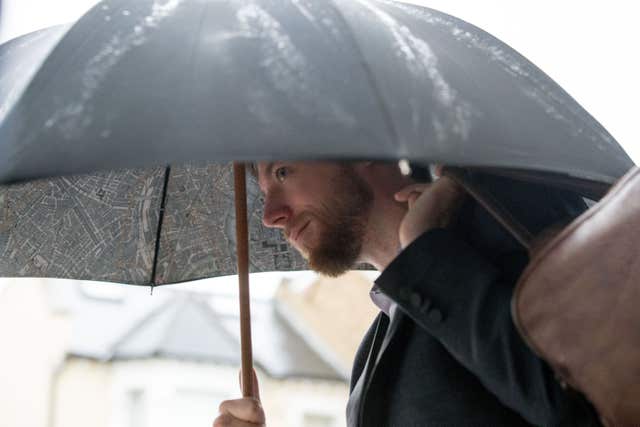 "In pursuing that single-minded objective his attitude to safety and his responsibilities to all on board that fateful night was so significantly compromised that it resulted in the death of a young woman.
"He had met her for the first time only a few hours earlier. Each had quite a lot to drink as they sped through central London on a cold dark December night.
"Charlotte Brown died. She was 23 years old. It was, of course, an accident. The reason why this defendant is charged with manslaughter is that this was a serious accident waiting to happen in the circumstances existing that night, and worse, it was entirety avoidable.
"The speedboat capsized opposite Plantation Wharf, near Wandsworth Bridge. The defendant was rescued clutching on to the upturned prow of the vessel. Charlotte Brown was found dead or dying.
"It was cold, it was dark, we submit, it was sheer madness."
Jurors heard it was not the first time Shepherd had taken a woman on the speedboat.
That night, he had been speeding at about twice the 12-knot limit and neither passenger was wearing a life jacket, the court heard.
The prosecutor said the jackets had been tucked away despite two earlier occasions when police had stopped the defendant on the river and "impressed upon him the importance of making sure life jackets were worn by those on board".
The boat also had a number of defects, the court heard.
Jurors were told the defendant denies manslaughter by gross negligence on the basis he had no "duty of care" towards Miss Brown.
Earlier, Judge Richard Marks QC told jurors: "You will see that the dock where a defendant sits is empty.
"You must not speculate about the reason for the defendant's absence, nor must you hold his absence against him. It is in no way whatsoever probative of his guilt of this charge.
"At an earlier hearing he pleaded not guilty to this charge. You will see he is represented and his lawyers are in a position where they are able to conduct his defence."