A council has banned bouncy castles on its land after a three-year-old girl died from a head injury when she was thrown from one.
Ava-May Littleboy died at James Paget Hospital in Great Yarmouth after the incident in Gorleston-on-Sea on Sunday morning.
A Home Office post-mortem examination found she died of a head injury, Norfolk Police said.
Experts are examining the equipment on the beach.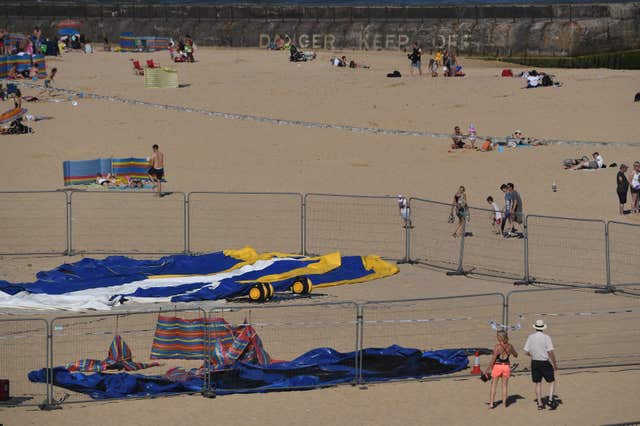 The incident led to calls for the Government to consider a temporary ban on inflatables in public spaces.
In a statement issued on Wednesday, Havant Borough Council said no incidents or concerns had been raised in the area.
But in the wake of the incident in Norfolk, a council spokesman said: "It has been decided that until the reason for the explosion of the bouncy castle has been identified, such that the risk can be properly managed by the event organiser, Havant Borough Council will not permit the use of bouncy castles or inflatables at any events taking place on its land.
"The position will be reviewed once the outcome of the inquiry into the cause of the explosion of the bouncy castle is known."
Ava-May's family paid tribute to her "infectious laugh and smile".
Robert Halfon, the Conservative MP for Harlow, Essex – where seven-year-old Summer Grant was killed when a bouncy castle blew free from its moorings in 2016 – said action was needed after "two horrific tragedies".
Tributes have been left at the scene and donations have been made to an appeal to buy a child's bench in Ava-May's memory which will be put in her local park in Somersham, Suffolk.