An England fan has apologised after being detained in Moscow for allegedly defacing the statue of a Russian football hero.
The fan, understood to be Rufus Hall, is seen in a video posted online by Sport24.ru in which he said he was sorry for any offence caused by the daubing of the word "England" on the monument to Fyodor Cherenkov outside Spartak Stadium.
Russian police released a statement saying a man had been detained on Tuesday as England beat Colombia on penalties, suggesting he missed the match.
In the video, Mr Hall, dressed in an England shirt and a St George's Cross flag wrapped around his head, said: "I feel sorry, I feel embarrassed.
"I love this country. For the two days I have been here, your people have been welcoming, I've had a lovely time.
"I would never disrespect the country – I respect the history. And had I known this would offend people I would never have done it and I wholly apologise."
He is expected to receive a fine.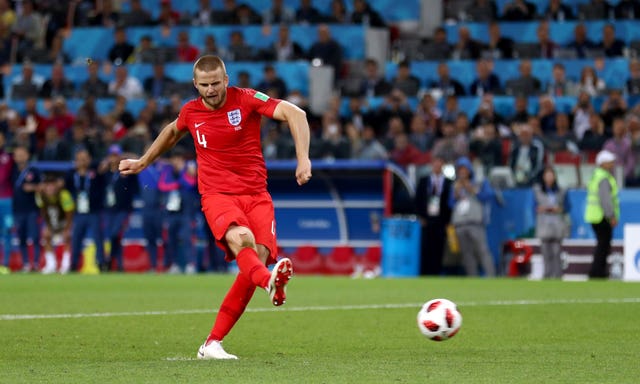 Cherenkov remains a hero to Spartak fans after winning three Soviet titles and one Russian title with the club, and thousands of fans reportedly attended his funeral after his death at 55.
A steward who stood guard at the monument after the match said the graffiti had been cleaned off swiftly.
A British Embassy spokesman said: "Our staff have offered assistance to a British man who was stopped by police in Moscow last night."
The Local Organising Committee (LOC) said police intervened in an altercation between England and Colombia fans on the Moscow Metro at around 2am local time, following the match.
Video on social media of the incident appeared to show the spat, where a man is seen pushing another man in a Colombia shirt which is later spattered with blood.
After being removed from the train, the fans involved decided not to press charges against each other and police considered the matter settled, organisers said.
An LOC spokesman said: "As a preventive measure before releasing them, the police officers made the persons aware of the applicable legislation in Russia and advised them to refrain from violating public order."