The Duchess of Cornwall has hosted a reception at Buckingham Palace to celebrate 50 years since the founding of the Man Booker Prize for fiction.
Among the guests were 10 former prize winners including Julian Barnes, who won in 2011 with his novel The Sense Of An Ending and Eleanor Catton, who became the youngest winner at the age of 28 in 2013 with her novel The Luminaries.
Also present was V.S Naipaul who won in 1971 with his novel In A Free State.
Several other shortlisted authors also attended including Colm Toibin and Anita Desai along with many other famous names in the arts.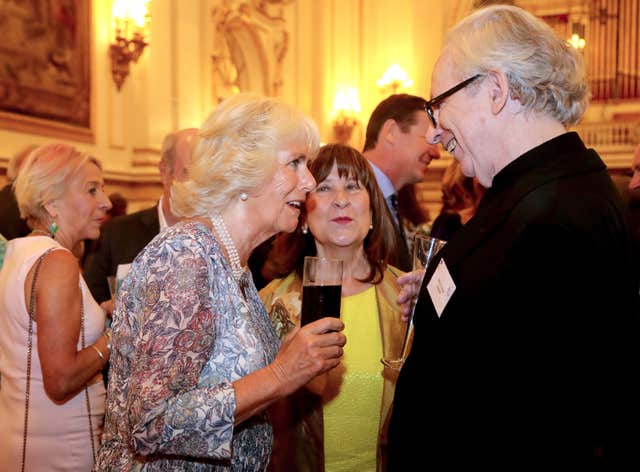 Over 60 speakers are scheduled, as well as a programme of literary debates, readings and writing masterclasses.
Baroness Helena Kennedy, chairwoman of the Booker Prize Foundation, said: "Literature has the power to change lives, quite apart from the writers who the prize honours tonight.
"It has an enormous influence in prisons, libraries, universities and schools, the work of the Booker Prize Foundation would not be possible without the very generous support of the Man Group."
Luke Ellis, chief executive of Man Group, added: "We're extremely proud to have sponsored this prize over the past 16 years and, in that time, we've seen winners from a diverse mix of countries and backgrounds.
"The extending of the prize to include all novels written in English and the establishment of the Man Booker International Prize are merely recognition of something we all know – that great ideas don't respect boundaries, that real excellence wants to perform on the widest stage possible."