The Chief Constable of Wiltshire Police has defended his force's initial response to the latest Novichok poisoning but could not rule out that further people could fall ill.
Kier Pritchard said he "fully supports" the decisions taken by officers who thought initially Dawn Sturgess and Charlie Rowley had fallen ill after taking illegal drugs.
"We are working alongside our colleagues from the counter terrorism network who are hugely competent and I have every degree of confidence in their professionalism and ability to understand the chronology of events," he replied.
"At this stage it is far too early for us to go into any further information and detail."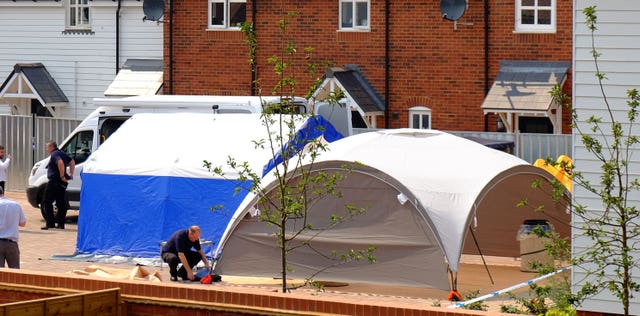 "That absolutely sits in the primacy of the counter-terrorism network.
"Their search strategy and their investigation is clearly trying to identify the source of the contaminate," he replied.
Pressed further on whether it had been found, he said: "I think they are questions that can be best raised with the counter-terrorism network.
"At this stage we have controlled the areas and we are allowing the counter-terrorism network to continue with their investigation."
It is understood one line of inquiry investigators are pursuing is whether Ms Sturgess and Mr Rowley came into contact with a contaminated container, such as a phial or a syringe, that had been discarded in public after it was used to poison ex-KGB agent Sergei Skripal and his daughter Yulia.
Asked if the original vessel had been found, Mr Pritchard said: "That's information that will be with the counter-terrorism network.
"It's clearly part of their inquiry to try to establish the entire chronology of the first incident and to draw any comparisons if there are any comparisons to this latest incident."
Mr Pritchard also refused to say whether the location where the couple fell ill had been identified.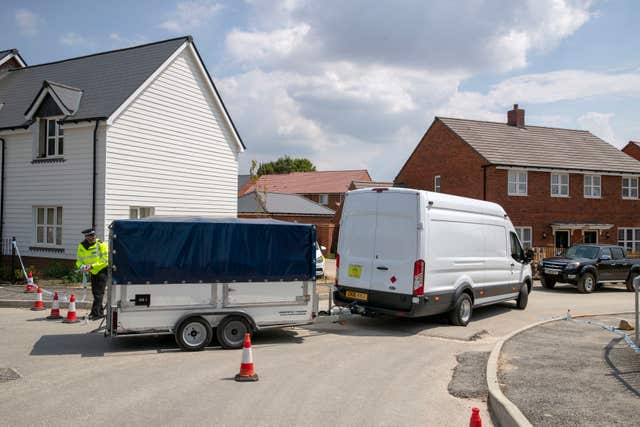 Alistair Cunningham, who is chairman of the Salisbury Recovery Group, denied there had been a failure to clean up properly after the attack on the Skripals.
"No, the working assumption is that this couple becoming ill was not associated with any of the sites in the previous investigation," he said.
"Very clearly those sites that have been cleaned are clean and remain clean.
"The investigation is looking at where those people went and how they got ill."
Mr Cunningham went on: "We can only follow the evidence and the scientific advice available.
"If we stray from following the advice and intelligence coming out from the investigation we enter a world where we have no bounds.
"The work being done I am satisfied that the specialists are doing an incredibly difficult job in a difficult circumstance and we are in a real world situation and we are going to follow the evidence and the best advice."
He added: "The investigative work will be what leads us to those sites we seek to decontaminate.
"It has always been said the risk is low and the fact that only two people presented with symptoms is a symptom itself of the fact that this is contained rather than a broad attack and the first incident itself was a targeted attack.
"There is no answer that says there is no possibility of anything being anywhere as you cannot disprove a negative.
"What this work is about is following the evidence, following the best scientific advice and ensuring that those sites where we suspect where this couple have been before they fell ill are looked into by the investigation and then thoroughly decontaminated to understand whether there was anything there or if there was, it will be cleaned."