David Cameron was enjoying a sun-soaked day at Wimbledon while his successor held crucial Brexit talks at Chequers.
The former prime minister took a seat in the royal box at the All England Club as, 33 miles away in Buckinghamshire, Theresa May was having crunch talks with the Cabinet over Britain's future relations with the European Union.
Friday was forecast to be one of the hottest days of the year, with the mercury expected to hit 33C (91.4F) in parts of London and the South East.
They will be asked to approve a plan which could see the UK sign up to EU rules on agriculture and food, potentially making it much harder to strike a post-Brexit trade deal with the US.
Mr Cameron, who was accompanied to Wimbledon by his mother Mary, was joined in the royal box by former cabinet minister Justine Greening, who sat in the row behind him.
But it was not all politicians taking up the famous seats on Centre Court.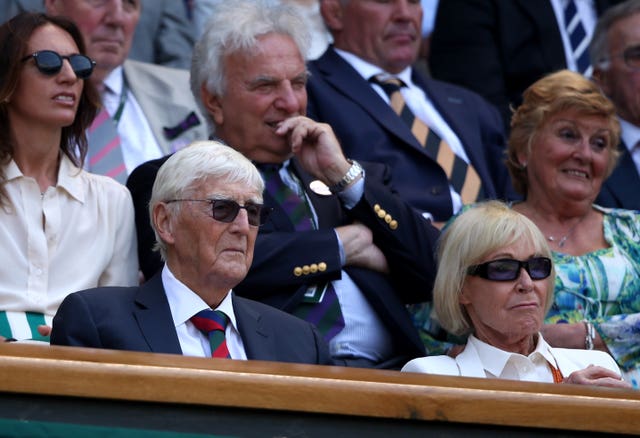 The spectators were in good spirits, and had come prepared for the heat, some waving hand-held fans in an attempt to cool themselves, while others were dressed to reflect the tropical temperatures.
A trio of men wore shirts printed with bananas, pineapples and watermelons, with matching hats.
Eight-time champion Roger Federer was playing last on Centre Court on Friday, taking on Germany's Jan-Lennard Struff.
Also in action was Serena Williams as she continued her campaign to win her first Grand Slam since the birth of her daughter nine months ago.
The American was facing Kristina Mladenovic, of France, in the second match on Centre Court.