Salisbury is striving to "carry on with life" as frustration mounts over the police's failure to find the source of the latest nerve agent poisoning on Wiltshire soil.
Businesses fear a renewed slump in trade after the second Novichok emergency in four months.
Dawn Sturgess, 44, and Charlie Rowley, 45, were taken to hospital in a critical condition on Saturday at his Amesbury flat, some eight miles from where a former Russian spy and his daughter were poisoned by Novichok in Salisbury in March.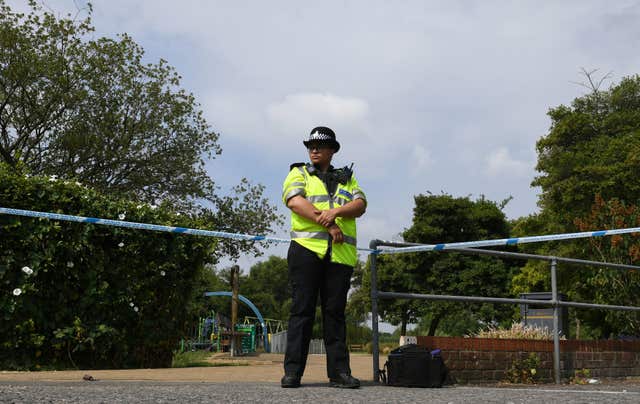 Standing beside one cordon, at Salisbury's Queen Elizabeth Gardens, retired teacher Tony Kesterton said "it's pretty disgusting" that the toxin is still in the city.
"I wish they would give us more information about it – perhaps they haven't got any more," the 73-year-old said.
"I will take precautions, but you have got to carry on with life. People are very resilient here. But it's got to put off tourism."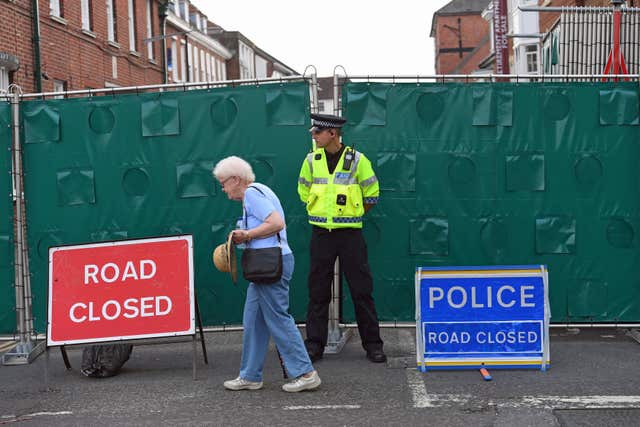 But Linda, 55, said that it was "disgusting" that the Novichok is still out there, adding: "It might affect children if they pick up this thing."
Some were relying on the statistically small number of cases in the last four months, with 64-year-old Brian saying: "I think the threat is low, proportionally. Two people in four months, that's pretty low."
Regardless of how safe the region is, traders fear the perception of danger will put off the tourists that the local economy heavily relies on.
Market trader Jim Diment, 54, said business had become "difficult" since the latest poisonings, which followed former Russian spy Sergei Skripal and his daughter Yulia being targeted in March.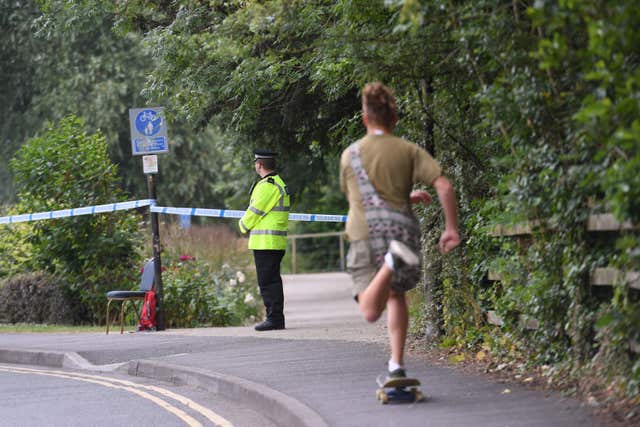 "Now it has come back and it's back to square one. It's not good," he said.
"Obviously it is a bit busy at the moment because of the football and sunny weather, but we are struggling – it's hard."
Mr Diment was among those to meet the Prince of Wales and the Duchess of Cornwall when they visited Salisbury following the clean-up operation.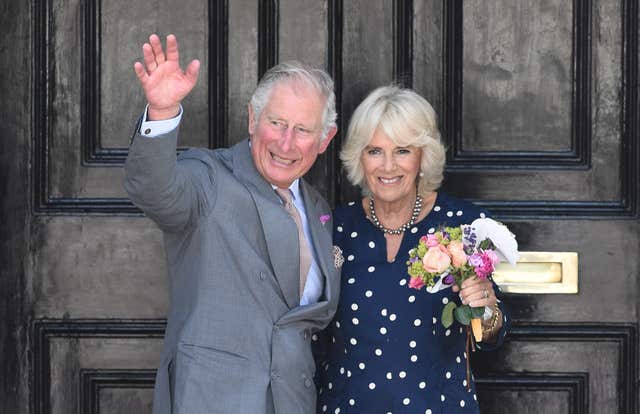 "A week or so ago we thought things had gone back to normal," he said.
"But it's not normal now because it's happened again."