Rufus the Hawk, who scares away pesky pigeons at Wimbledon, is keeping cool with a daily bath as soaring temperatures dominate the tournament.
The 11-year-old male patrols SW19 every morning between 5am and 9am but enjoys a well-deserved break during the hottest part of the day.
Handler Imogen Davis said he has "double the work" to do at this year's Championships, with the construction of a new roof on Court One creating scores more hiding places for bothersome birds.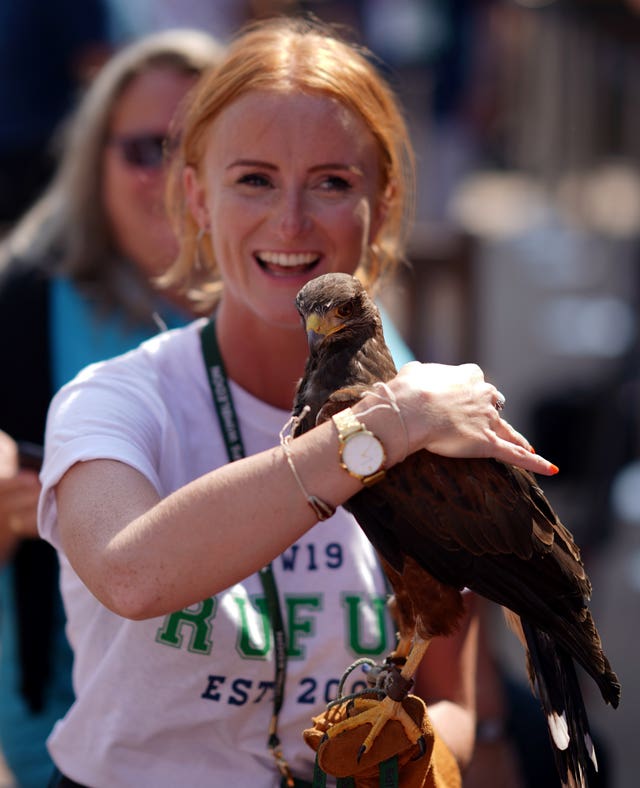 "Then he kind of just chills out, has a nice bath, has a relax in the heat of the day, and then does some flying in the evening."
The new roof on Court One, due to be completed in 2019, has kept Rufus busier than usual this year.
"His hunting ground, as he would see it, has got a lot wider," Ms Davis said.
"He used to know the area perfectly, but now there's all these new crevices and things like that for pigeons to hide in.
"So it feels very different."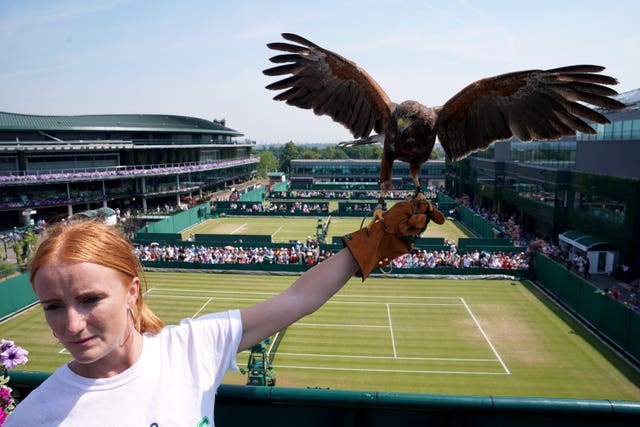 "So it means that it's practically double the work."
The tournament will likely need two hawks to deal with the increased workload when the full roof goes on next year, Ms Davis revealed.
Pollux, a hawk introduced to the tournament in 2016, currently acts as an apprentice to Rufus.