A murder investigation has been launched after a woman died following exposure to a nerve agent in Wiltshire.
The same type of chemical weapon was used in the attempted murder of Sergei Skripal and his daughter Yulia in Salisbury in March.
– What has happened?
Dawn Sturgess, 44, has died after being exposed to a nerve agent. Charlie Rowley, 45, who was also exposed to the nerve agent, is critically ill in hospital.
– How did they come into contact with the nerve agent?
Police have said they were exposed after touching a contaminated item with their hands.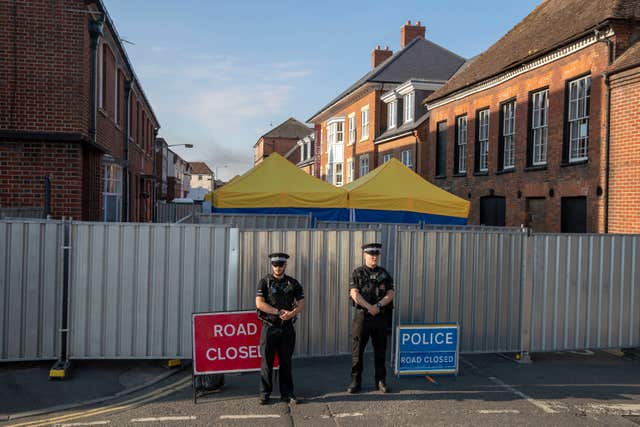 Not yet. On Sunday police said detectives were working "as quickly and as diligently as possible to identify the source of the contamination, but this has not been established at this time".
– Have the authorities conclusively linked Amesbury to the Salisbury case?
Not yet, although the signs are that the investigation is moving in that direction. The possibility that the two investigations might be linked is "clearly a key line of inquiry", Scotland Yard said.
– Was the nerve agent at the centre of the Amesbury alert the same type as the one used in Salisbury?
Yes, in both cases tests by Government experts detected Novichok, a highly potent nerve agent.
– Is the substance found in Amesbury from the same batch?
This has not been established either way. On Sunday, police said they are "not in a position to say whether the nerve agent was from the same batch that the Skripals were exposed to".
– Did Ms Sturgess and Mr Rowley go to any of the same locations as the Skripals?
There is no evidence that they visited any of the sites decontaminated following the attempted murders of Sergei and Yulia Skripal in March, according to investigators.
– Who was responsible for the Salisbury attack?
The UK Government has pointed the finger at the Russian government – an allegation the Kremlin denies.
– Has anyone been identified as a suspect in that case?
Not publicly. Police say their "complex" investigation remains ongoing.