Native wildlife is "flocking back" to the Outer Hebrides following a 17-year project to eradicate the American mink.
The animal is believed to have been introduced to Scotland as part of the fur farming industry in the 1950s but feral populations grew across the Hebrides when farmers went out of business in the 1960s.
Small-scale control operations had limited effect with breeding populations of mink established on North Uist and Benbecula.
A Scottish Natural Heritage (SNH) project to eradicate the American mink caught 2,198 mink, with only two non-breeding females and associated males caught in Lewis and Harris in the last 18 months.
The removal has helped to restore the number of seabirds including ducks, terns, lapwings and red-throated divers.
SNH chair Mike Cantlay said: "We are delighted that all the hard work has been successful for the nature of the Hebrides.
"Mink – an invasive non-native species – prey on ground nesting birds and fish.
"With major funding from the EU Life programme, at the project's height a team of just 12 core Scottish Natural Heritage staff worked as teams of trappers to remove mink, and help bring back native birds to one of the remotest, wildest landscapes anywhere in Scotland."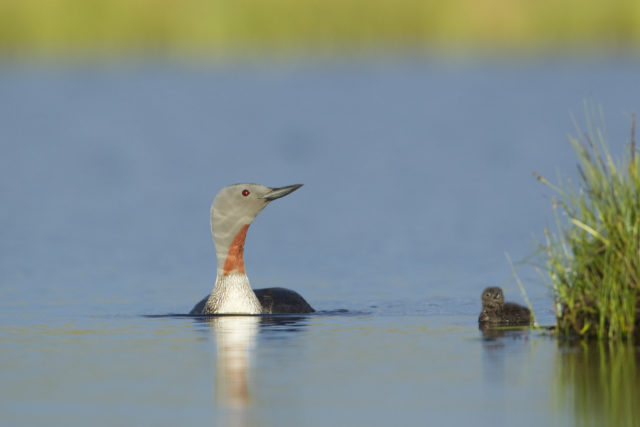 SNH area manager David Maclennan said: "Invasive species are one of the greatest threats to the beauty and variety of our nature. But the Hebridean Mink Project shows that we can take on invasive species – and win.
"It is fantastic to start welcoming back our native species. A range of factors are likely to be at play, but local people are telling us that a mink-free Outer Hebrides is having a hugely positive effect on wildlife and the economy."
Environment Secretary Roseanna Cunningham said: "The successful removal of non-native mink from the Hebrides is a significant achievement, and is the result of the sustained commitment and effort of all the staff involved.
"I am delighted that we are already seeing positive results, bringing the return of the seabirds and wading birds which the islands are world-famous for. This will provide a real boost for nature tourism in the Hebrides."