More than a dozen potential troublemakers have been stopped from travelling to the World Cup in Russia, a senior UK police officer has said.
Mark Roberts, National Police Chiefs' Council (NPCC) lead for football policing, said several had been caught attempting to get around restrictions placed on them through football banning orders.
So far, 15 people have been stopped from travelling under the Football Spectators Act 1989, as part of an operation at UK ports and airports across the country, including Heathrow and Gatwick.
Fourteen have since received football banning orders, the NPCC said.
And in contrast to some scenes of disorder in places at home, Mr Roberts praised England fans who had travelled to the tournament, saying they had "done the country proud".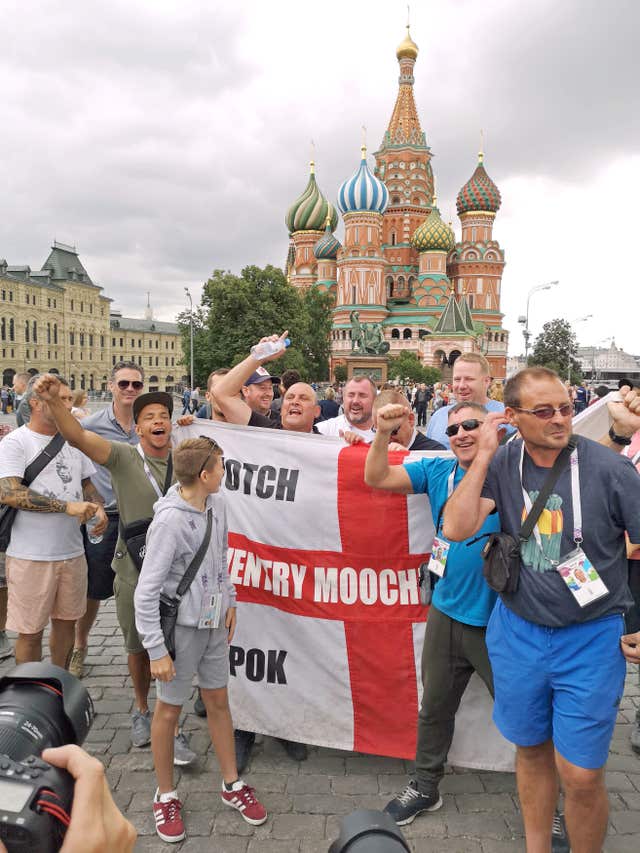 But the tournament has been marked more by comradeship and warmth than the frosty reception that many feared.
Mr Roberts said with thousands of England fans wanting to join the party in Moscow, UK police would continue to stop those who could cause trouble.
He said: "We've done our bit.
"Obviously people with banning orders have been seen to, we've stopped them travelling.
"We've had people trying to circumnavigate it by getting late passports, but we've found out about that and stopped them travelling.
"There's also a number of people whose background we've identified, they've been stopped from travelling as well.
"If we think people are coming with the intention of causing trouble, there's a very robust ports operation in place."
Mr Roberts criticised the scenes of disorder in the UK, where an ambulance and a taxi were trashed and fans celebrated wildly in an Ikea store, and pointed at the travelling support as an example to others.
He said: "We expect people to celebrate and have a drink, but I just can't join up the logic of: England win games, so someone vandalises ambulances. It's just stupid.
"What we've seen here is great behaviour – there have been one or two isolated incidents they've been dealt with here.
"We've taken banning orders out on people back in the UK.
"We don't want any stories about bad behaviour, so far the fans have done the country proud.
"It's a pleasure to be in the tournament with the team doing so well, progressing but also the fans being such great ambassadors."