Former Anglo Irish Bank chief executive David Drumm has received a suspended sentence of 15 months for unlawful lending during the 2008 financial crisis.
David Drumm, 51, was sentenced on Tuesday in Dublin's Central Criminal Court after pleading guilty to giving unlawful financial assistance to a group of businessmen to buy shares in Anglo Irish bank in July 2008.
The new sentence will be served concurrently with the six-year sentence Drumm is already serving in Mountjoy prison for his role in a 7.2 billion euro fraud conspiracy at Anglo.
Drumm authorised Anglo to lend the group just over 45 million euro for the purchase of shares to unwind a secret 28% stake that businessman Sean Quinn had built up in the bank using contracts for difference (CFDs).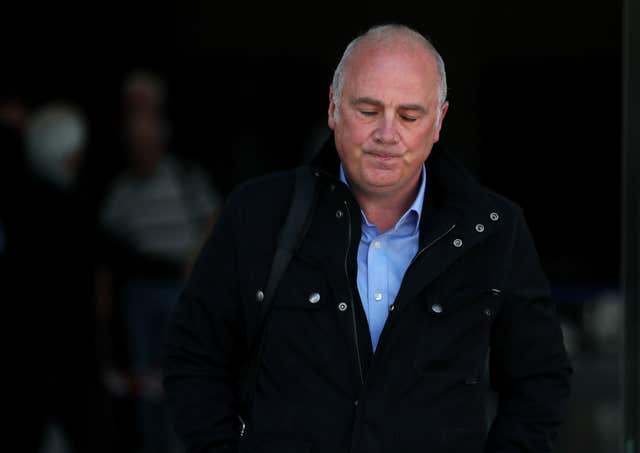 When passing sentence, Judge Karen O'Connor said: "Mr Drumm was in a position of trust within the bank and the instigator of this scheme.
"The market is entitled to transparency, and instead the market was misled," she said.
Noting the increased pressure on banking institutions in 2008, Judge O'Connor said that alarm bells should have been ringing well before the scheme was concocted.
"The court also takes into consideration the particular situation in 2008, and that the use of CFDs by Mr Quinn was created in secret through a number of brokers and not created by Anglo," she said.
Drumm plead guilty to the 10 charges which involve the "Maple 10" businessmen, who were described as high net-worth individuals pursued by Drumm in a pro-active way to lend them the funds in order to unwind Mr Quinn's stake.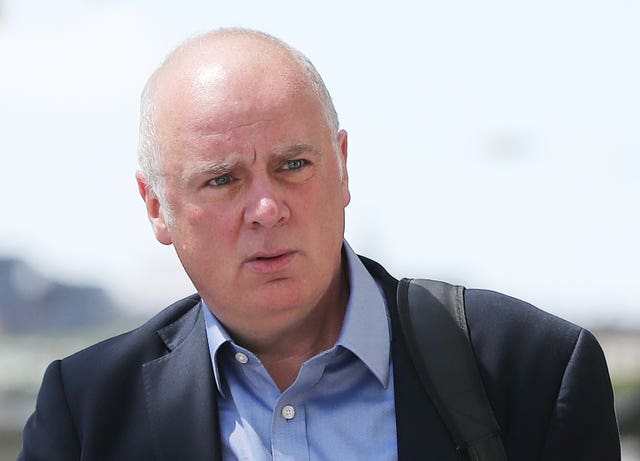 The court heard that the lending documents were misrepresented and described the lending as for general share investment but did not state those shares would be in Anglo Irish bank.
There is no suggestion any of the businessmen did anything wrong.
Drumm's solicitor Brendan Grehan said on Monday that his client had been moving heaven and earth to find a solution to the problem created by Sean Quinn.
Judge O'Connor noted that the two co-accused, Head of Irish Lending Pat Whelan, and Anglo's former Director of Finance William McAteer, who were convicted in 2014, were each ordered to carry out 240 hours of community service in lieu of a suspended sentence, an option that was not available to her due to Mr Drumm's current custodial sentence.
"The court also takes into consideration the guilty plea, which has undoubtedly been helpful and has avoided what would have been a lengthy and complicated trial with a number of witnesses," she said.