One of Donald Trump's long-standing opponents in Scotland believes it will be "made quite clear that he's not welcome" when he arrives in the UK.
David Milne has clashed with Mr Trump and his family since he first announced plans to build a golf course in Aberdeenshire a decade ago.
As a resident on the Menie estate, Mr Milne and his wife refused to leave their house and the Trump International Golf Links course was eventually built around their property.
With the US president set to spend the weekend in Scotland after meeting Theresa May and the Queen, large-scale protests have been organised for Glasgow and Edinburgh.
Mr Milne said: "Wherever he goes, whether it be Turnberry or Menie, it'll be made quite clear that he's not welcome in this country.
"I believe there are a number of demonstrations organised just to make that quite clear to him.
"I think many, many people have come round to the same conclusion that I reached many years ago.
"His presidency is basically a rerun of what happened here at Menie, he obviously used this whole development scandal as a practice run for the presidency – it was scandal, failure, lie all the way through."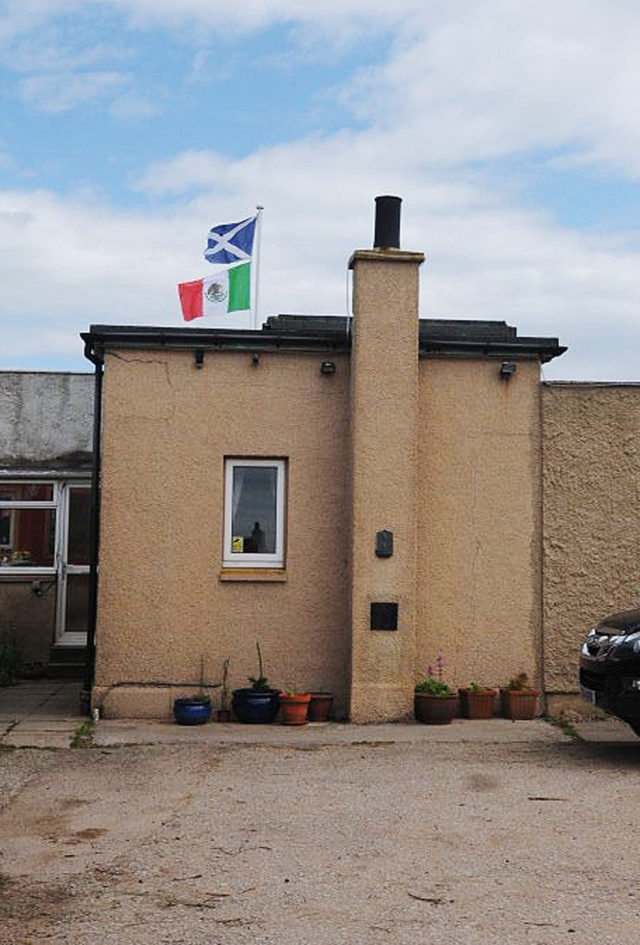 Mr Yousaf said: "We understand that many people feel very strongly about President Trump and his administration's policies, and will want to express that this weekend when he is in the country.
"That is why there are a number of organised protest locations across the country this weekend and I would urge people who want to exercise their right to demonstrate in those locations to do so in a safe and peaceful manner."
Police Scotland have said his visit will require more than 5,000 of their officers and the UK Government is covering the £5 million cost.
Assistant Chief Constable Mark Williams said: "The president's visit to Scotland will require a significant policing operation, involving thousands of officers and specialist resources.
"Whilst the exact details of his programme are still being finalised, our objectives will be to ensure the safety of the president and of those travelling with him, and to maintain public safety."
Mr Milne is planning a "normal weekend" and will not be travelling to any demonstrations but said he will have a greeting for Mr Trump if he travels to Aberdeenshire.
A Mexican flag he first erected at his property in 2016 for Mr Trump's last visit remains up in "solidarity along with those worldwide who Trump has decried, insulted and threatened over the years".
Mr Milne added: "If he does come to Menie then he will see that Mexican flag on his approach and also see the flying pig wind socks that we have had to signify the likelyhood of success with his course and I think we've been vindicated and proven right to date."