The driver who killed Olympic medallist Chris Boardman's mother in a crash had previously filmed videos on his phone while at the wheel, a court has been told.
A jury at Mold Crown Court has heard Liam Rosney, 32, ended a call to his wife Victoria an estimated four seconds before he ran over Carol Boardman, 75, after she fell off her bicycle on a mini roundabout in Connah's Quay, North Wales, in July 2016.
On Wednesday the court was shown three videos found on Mr Rosney's phone which he appeared to have taken while he was driving.
In one, he filmed himself, with his young son next to him sleeping in the passenger seat, as he sang along to All Cried Out by Blonde.
The other two clips appeared to show the steering wheel and dashboard of his Mitsubishi pick-up truck, which he bought 11 days before the fatal collision, and the road ahead as he drove.
John Philpotts, prosecuting, read a transcript of a police interview with Mr Rosney from November 2016.
Mr Rosney told officers he had been on the phone to his wife before the crash, which happened just before 2pm on July 16 2016, but the phone was on its hands-free setting on the passenger seat and he ended the call about 30 seconds before reaching the mini roundabout.
He told officers he felt his vehicle go over something as he approached the exit of the mini roundabout.
He said: "I remember actually saying to myself 'oh my God', I remember myself saying 'what is that'."
He said he had not seen Mrs Boardman before the collision and believed she had "slid through" the junction under his view.
He denied being on his phone at the time of the crash and said: "I know for a fact I was in control of my vehicle and the call had ended before the accident."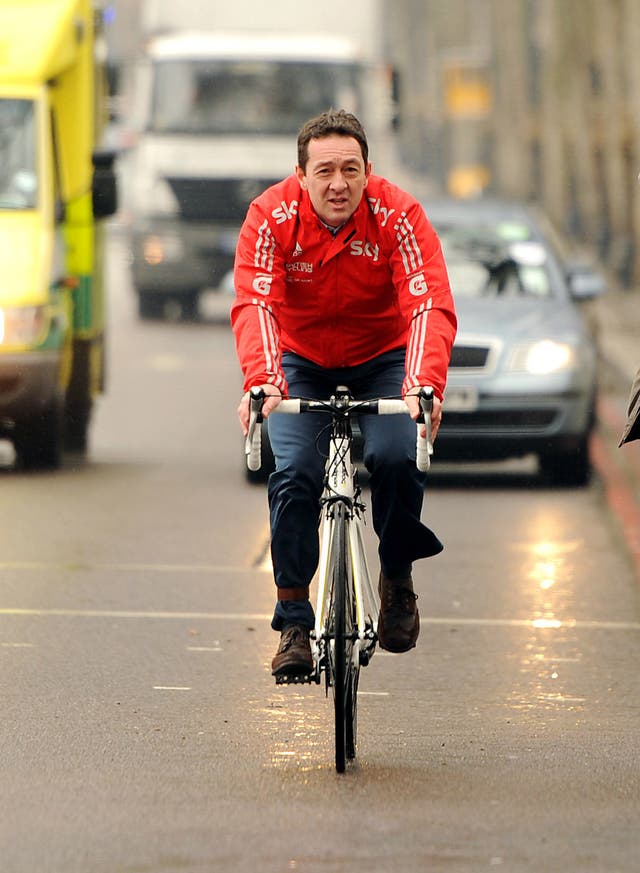 "That may have happened without me realising because, like I say, it was wet conditions and I'm trying frantically to make calls," he said.
In her police interview, Mrs Rosney, 32, also denied deleting records of the calls between them from her phone.
She said calls from July 2016 and earlier did not appear on her phone log because records could automatically disappear when phone storage became full.
She said: "I have not purposefully gone in and deleted stuff."
She told officers there were screenshots of the call log on her phone, which were taken the day after the collision, and the court heard the images were emailed to officers from her phone after the interview.
Mr Rosney denies causing death by dangerous driving, as well as an alternative count of causing death by careless driving, and he and Mrs Rosney both deny perverting the course of justice.