The Duke of Sussex has appeared in a video marking 100 days to go until Sydney's Invictus Games.
Harry, who founded the sports competition for wounded, injured and ill former and current servicemen and women, read a line from the classic poem which inspired the tournament's name.
Members of the Games' community in Australia took it in turns to deliver lines from William Ernest Henley's Invictus, which champions strength during times of adversity.
Harry, dressed in an open-necked black shirt and pictured against the backdrop of the Sydney Harbour Bridge, said the final words: "I am captain of my soul."
The last two lines of the poem – "I am the master of my fate, I am the captain of my soul" – have become the rallying cry for the Games' competitors.
Harry and his wife, the Duchess of Sussex, will be travelling to Sydney in October to cheer on those taking part.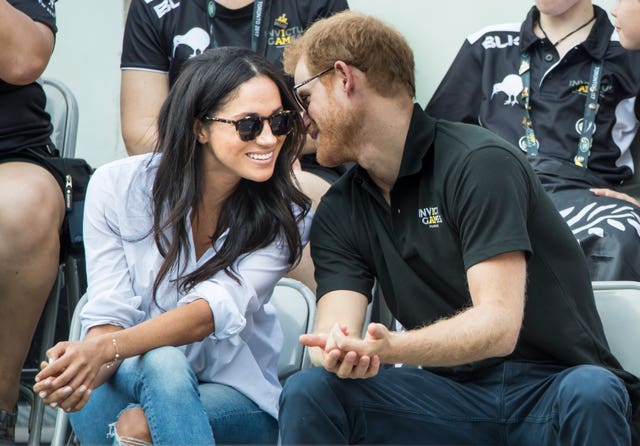 More than 500 competitors from 18 nations are taking part in Invictus 2018, which runs from October 20-27.
Sydney is the fourth city to host the Games, after London in 2014, Orlando in 2016, and Toronto in 2017 – where Harry and Meghan made their first public appearance together.