Foreign Secretary Jeremy Hunt has said Donald Trump is right to demand other Nato allies contribute more to the costs of their collective defence.
The US president caused consternation at the alliance summit in Brussels on Wednesday when he ramped up the pressure with a blistering attack on Germany.
He said it was "totally inappropriate" Berlin had agreed to buy oil and gas from Russia in a deal worth billions of dollars while failing to meet the alliance target of spending 2% of GDP on defence.
He infuriated Chancellor Angela Merkel by claiming the agreement had left Germany a "captive" and "totally controlled" by Moscow.
While not commenting on the 4% figure, Mr Hunt supported Mr Trump's assertion that other Nato members needed to to play a greater role.
"We think President Trump is basically right that the foundation of a successful alliance is fair contributions by all parties," he told reporters in Brussels.
"Britain is one of a minority of Nato countries that does spend 2%, but for Nato to be sustainable and successful going forward, all countries need to to step up to the plate."
At the summit working dinner on Wednesday, Theresa May warned Mr Trump not to ignore the "malign behaviour" of Russia when he meets President Vladimir Putin in Helsinki.
Downing Street insisted the Prime Minister welcomed the president's decision to "engage" with the Russian leader in the Finnish capital on Monday following his visit to the UK.
However No 10 also made clear that she expected him to raise issues like the Salisbury nerve agent attack on former spy Sergei Skripal and his daughter, Yulia.
Officials said she made her position clear at the working dinner on Wednesday at the Nato summit in Brussels.
In remarks released by her office, she said that when it came to dealing with Russia, it was essential to do so from a position of strength underpinned by alliance unity.
"As we engage Russia we must do so from a position of unity and strength, holding out hope for a better future, but also clear and unwavering on where Russia needs to change its behaviour for this to become a reality," she said.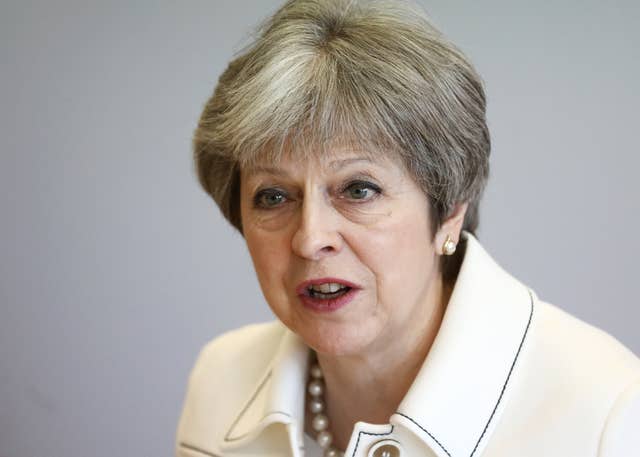 Mr Trump's decision to meet Mr Putin was widely seen as a blow to her attempts to isolate Russia following the Salisbury incident in March.
Her comments now are likely to be seen as an attempt to to deal with a difficult issue ahead of Mr Trump's first visit to the UK as president.
Stressing the importance of Western unity, she said it was essential for allies to work together "to raise the cost of malign behaviour whenever it occurs".
She highlighted the attack on the Skripals as an example of "a well-established pattern of Russian behaviour to undermine our democracies and damage our interests around the world".
"In recent years we've seen Russia stepping up its arms sales to Iran; shielding the Syrian regime's appalling use of chemical weapons; launching cyber-attacks that have caused huge economic damage; and spreading malicious and fake news stories on an industrial scale," she said.