The headmaster of a top private school at the centre of a sexual abuse scandal said the culture has "transformed beyond recognition".
Five teachers have been convicted of assaulting more than 20 pupils over a period of 30 years at Christ's Hospital School in West Sussex.
Headmaster Simon Reid said the school now tries to go "to the ends of the world" to make children feel safe but there was no room for complacency.
His comments came as a third teacher, James Husband, was due to be sentenced on Friday.
The 68-year-old was last week found guilty of raping and indecently assaulting a 15-year-old pupil between 1990 and 1994.
Teachers Peter Webb and Peter Burr were both jailed in the last year after admitting offences against four boys each in the 1960s and 1980s.
Sports coach Ajaz Karim – who went on to teach at Eton College and Queen's – was found guilty of assaulting six girls between 1985 and 1993 and will be sentenced in August.
Former school chaplain Gary Dobbie, convicted of abusing eight children as young as 12 over three years to 2001, is yet to be sentenced. Further allegations made against him are now being investigated.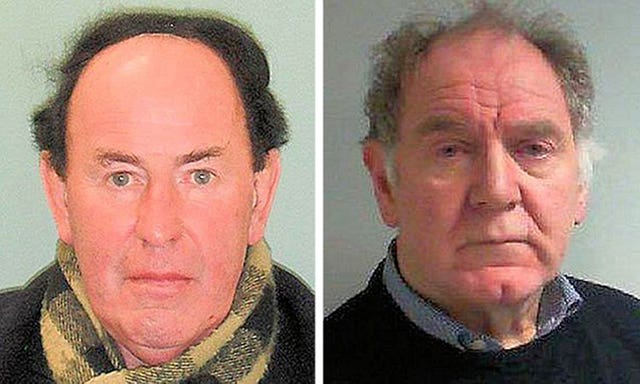 "The processes we have in place, no matter how good they are, cannot become dusty. We can't let complacency set in at all."
Witnesses revealed in court how the school failed to report the abuse to police and exposed the inaction of teachers, including one who attempted to dissuade a pupil from speaking out.
One of Webb's victims this week accused the school of a "cover up" as he spoke of his anger in the way staff handled the allegations at the time, claiming it was suggested he resigned over the "stress of the job".
The 47-year-old recalled how the housemaster used to sneak into boys' dormitories at night and fondle them.
Aged 13, eventually he told a friend who spoke to a teacher and Webb resigned shortly after. As an adult, he reported him to police.
He said: "I didn't have the confidence the teachers would listen to me. It wouldn't have been easy. I did not have the courage. I now believe it was a complete cover up."
Mr Reid said safeguarding procedures were "not sufficient" at the time but added: "I don't think it's for me to judge the individuals who were here and making decisions and putting systems in place. Those judgments have been made in court.
"The culture has transformed beyond recognition. I want [the school to be] as transparent as possible. The child comes first."
He branded it an "embarrassment" that school records made at the time of allegations against Karim had completely vanished.
Mr Reid joined Christ's Hospital in 1993 – the year Karim resigned after the allegations emerged – and worked there until 2004 during the time Dobbie carried out his abuse. He returned to the school in 2017 as headmaster.
He said: "The majority of teachers would have been completely horrified by the possibility that any of their colleagues were involved in this sort of thing.
"In terms of my own being at the school, what that does is to make me is, one, more horrified by the feeling that I was here at the same time as somebody may have been doing the things which have been found in court. But second of all even more determined that none of the children in the school are going to be ever put in a position where they may be subject to this sort of behaviour."
Sussex Police, which began investigating in 2016, said the school fully co-operated with enquiries.
Mr Reid said there are now strong links between the school and statutory authorities like the council and police as well as rigorous DBS (Disclosure and Barring Service) and reference checks for new staff.
Staff receive regular child protection training, there are dedicated welfare teams and students are encouraged to share any concerns with each other and teachers.
Around two years ago Mr Reid also drafted in Girling Hughes Associates to independently review safeguarding practices and pastoral care.
This was prompted by the allegations and the company is now spending about six months at the school as an "additional layer" of safeguarding which goes "beyond compliance", he said.
The prosecution and verdicts did not influence the timing of the review, a school spokeswoman added.
Mr Reid said it was with "added sadness" the behaviour of teachers "detracted" from the school's aims to help disadvantaged children, adding: "But that doesn't make the mission or the vision of the school any less virtuous now."
He said he was "sure" most people affected would want the school to "emerge from it even stronger".