Donald Trump has arrived in Britain for talks with Theresa May just hours after attacking the Prime Minister's Brexit plan and highlighting Cabinet divisions.
The US president landed in Air Force One at Stansted Airport in Essex at lunchtime on Thursday at the start of a four-day UK visit expected to see protesters take to the streets in large numbers.
The president used a press conference in Brussels to described the UK as a "hot spot right now with a lot of resignations" and dismissed the Prime Minister's Chequers plan on the next stage of Brexit.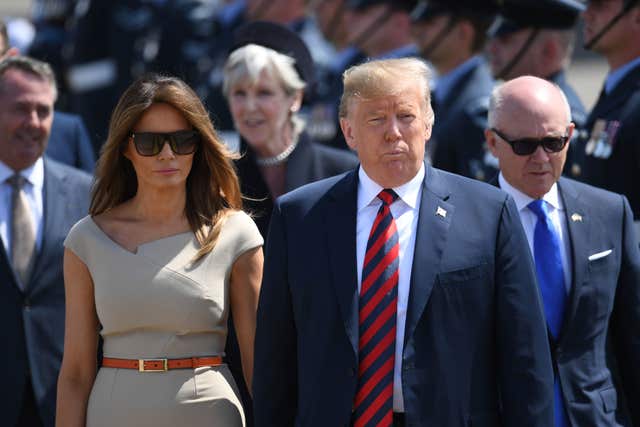 "The people voted to break it up so I would imagine that's what they would do, but maybe they're taking a different route, I don't know if that is what they voted for."
He added that it seemed as if the UK was "getting at least partially involved back with the European Union".
"I'd like to see them be able to work it out so it could go quickly," he said.
It comes just days after Mr Trump declined to say whether Mrs May should remain in post, said he had "always liked" Boris Johnson, who quit as foreign secretary over the Chequers agreement, and described the UK as being in "turmoil".
The president's arrival in the UK was delayed for almost an hour after he caused a firestorm at the Nato summit in Brussels when he threatened to pull the US out of the alliance unless other nations stumped up extra cash.
He backed down over the threats when other leaders agreed to increase defence spending "like they never have before" and described himself as a "very stable genius" over the deal.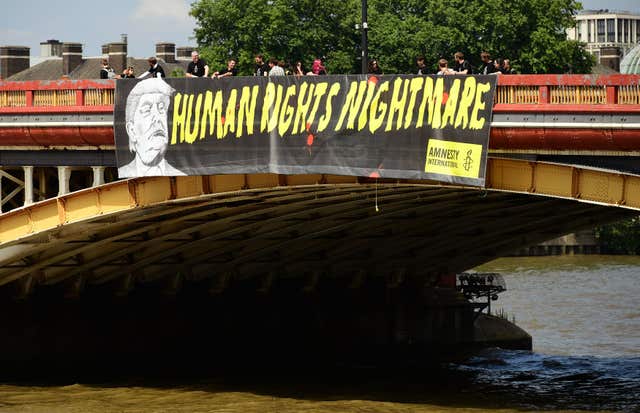 The couple spent a few moments greeting the welcoming committee before stepping into the Marine One helicopter to be taken to London.
The first couple were greeted by Beatles music when they arrived at Winfield House, the US ambassador's official residence in Regent's Park, on Marine One
Mrs May will host Mr Trump and his wife Melania at a lavish dinner at Blenheim Palace on Thursday evening.
The president is expected to avoid areas where major demonstrations are planned in protest at his visit.
After spending the night at Winfield House Mr Trump will join the PM at a military base on Friday to observe a joint counter-terrorism exercise involving UK and US special forces.
They will hold talks at the Prime Minister's country residence of Chequers on Friday where Russia, Brexit and the Middle East will top the agenda.
Mr Trump will then travel to Windsor Castle to meet the Queen before heading to Scotland for a private part of the four-day visit, ahead of travelling to Helsinki for a summit with Russian president Vladimir Putin.
He said that the UK is a "big part" of the president's life, saying: "He has worked here for so many years, he knows so many people.
"His mother, my grandmother, is from Scotland.
"We just love this country, we love the UK in general and it's a big part of our lives.
"It's a big part of his life, pre-politics, and that can only be a positive."