Donald Trump inflicted a fresh blow on Theresa May just an hour before he was due to arrive in the UK by attacking her Brexit plan and highlighting Cabinet divisions.
The US president landed on Air Force One at Stansted Airport at the start of a four-day trip that is expected to leave taxpayers with a police and security bill of up to £10 million as swathes of protesters take to the streets.
Mr Trump arrived just under an hour later than planned after he insisted Britons "like me a lot" and "agree with me on immigration" in an impromptu press conference before leaving Brussels.
He described the UK as "hot spot right now with a lot of resignations" and dismissed the Prime Minister's Chequers plan on the next stage of Brexit.
"I would say Brexit is Brexit," he said. "The people voted to break it up so I would imagine that's what they would do, but maybe they're taking a different route – I don't know if that is what they voted for."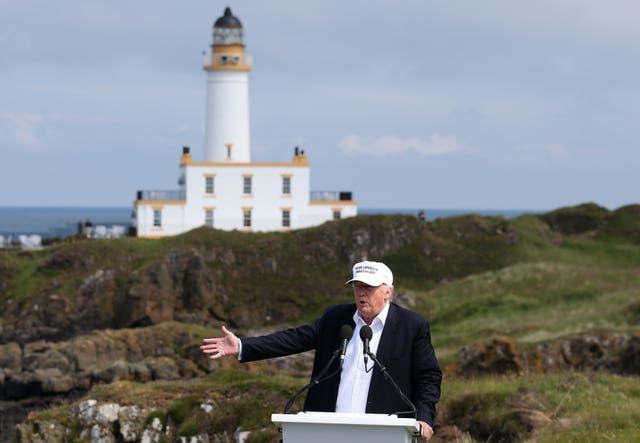 "I'd like to see them be able to work it out so it could go quickly," he said.
It comes just days after the president declined to say whether Mrs May should remain in post, said he had "always liked" Boris Johnson, who quit as foreign secretary over the Chequers agreement, and described the UK as being in "turmoil".
He arrived in the UK after causing a firestorm at the Nato summit in Brussels when he threatened to pull the US out of the alliance unless other nations stumped up extra cash.
The president backed down over the threats when other leaders agreed to increase defence spending "like they never have before" and described himself as a "very stable genius" over the deal.
Mrs May will host Mr Trump and his wife Melania at a lavish dinner at Blenheim Palace on Thursday evening.
After spending the night at the US ambassador's official residence in Regent's Park, London, Mr Trump will join the PM at a military base on Friday to observe a joint counter-terrorism exercise involving UK and US special forces.
The two leaders will hold talks at the Prime Minister's country residence of Chequers where Russia, Brexit and the Middle East will top the agenda.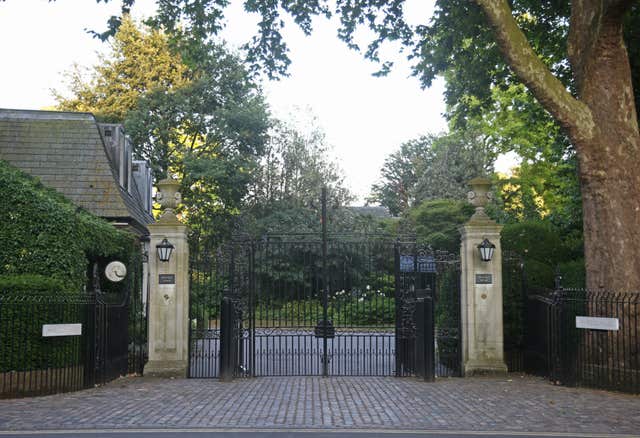 Mr Trump's son Eric has arrived in Scotland for a golfing visit to Trump International Golf Links at Menie, Aberdeenshire, and Trump Turnberry, near Girvan, South Ayrshire.
The president is expected to avoid areas where major demonstrations are planned in protest at his visit.
Liberal Democrat former deputy prime minister Sir Nick Clegg said the US leader had "every right" to come to the UK but said he would be attending an anti-Trump demonstration.
Right-wing think tank Bow Group is holding a pro-Trump rally in Westminster to show support for the president.
Ahead of his arrival, Michael Gove vowed to do his best to persuade Mr Trump about the threat from climate change.
But the Environment Secretary said he was not sure he possessed the "diplomatic skills" to bring Mr Trump round to his line of thinking.