Here are some of the things we have learned during Mr Trump's first working visit to the United Kingdom as US president.
1. We can do a trade deal with the United States after Brexit
Mr Trump told The Sun that Theresa May's plan to keep the UK aligned closely to the EU over goods could "kill" a transatlantic trade deal.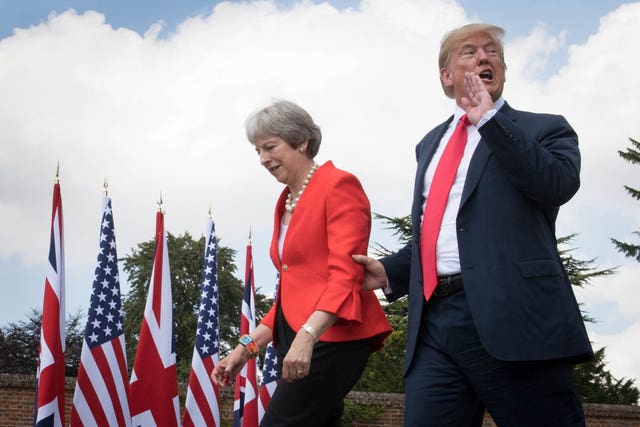 But at Chequers the president toned down the rhetoric, saying that "whatever you do is OK with me".
He added: "The only thing I ask of Theresa is that we make sure we can trade and we don't have any restrictions because we want to trade with the UK and the UK wants to trade with us."
2. Fake news is fake news, except when it is not
Mr Trump described The Sun interview as "generally fine" but denied criticising Mrs May and accused it of leaving out some of his "tremendous" praise for her.
He said "we record when we deal with reporters, it's called fake news", but changed his mind when The Sun reporter pointed out it had in fact printed his positive remarks.
But others faced the fake news flak, including CNN and NBC reporters. The CNN reporter was told: "CNN is fake news, I don't take questions from fake news. Let's take a question from a real network."
3. He is a fan of Theresa May and Britain
Mr Trump said the UK/US relationship was the "highest level of special" and both made much of our mutual trading levels. He pointed out yet again that his mother was Scottish.
"She's a tough negotiator, she's a very, very smart and determined person.
"I can tell you there are a lot of people that are looking up now that are saying 'Gee whiz, she left a lot of people in her wake'.
"She's a very smart, very tough, very capable person and I would much rather have her as my friend than my enemy, that I can tell you."
4. He is also a fan of Boris Johnson
Stood next to Mrs May on the Chequers lawn, Mr Trump said the former foreign secretary would make a "great prime minister".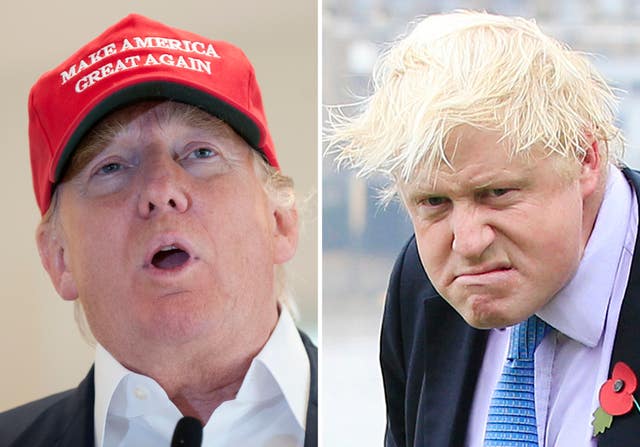 It came after Mr Trump has suggested earlier in the week the two could meet in London.
He told reporters: "He's been very nice to me.
"He's been saying very good things about me as president.
"I think he thinks I'm doing a great job. I am doing a great job, I can tell you, just in case you haven't noticed.
"Boris Johnson, I think, would be a great prime minister."
5. Holding hands with Theresa May is fine. But not the Queen
Mr Trump famously took Theresa May's hand when she visited the White House in 2017. On his UK visit he did it again, as they went into Blenheim Palace for dinner on Thursday and twice on Friday as they went up and down the steps leading into the Chequers garden where they spoke to the press.