Wimbledon fans witnessed history as the longest semi-final ever at the Championships unfolded on Centre Court.
American John Isner and South African Kevin Anderson battled it out on court for six hours 35 minutes, before Anderson secured a place in the men's singles final.
After a marathon five-set match, he won 7-6 6-7 6-7 6-4 26-24, but the lengthy duel meant the second semi-final between Novak Djokovic and Rafael Nadal did not reach a conclusion.
Play under the roof of Centre Court was suspended at 11pm, prompting boos from the crowd, with Serbian Djokovic leading two sets to one against the Spaniard.
The match will resume on Saturday, on women's final day.
The earlier men's semi-final was the second longest singles match in the history of Wimbledon – after the 11 hour five minute epic in 2010, in which Isner also played.
It surpassed the previous longest Wimbledon semi-final, between Djokovic and Juan Martin del Potro in 2013, which lasted four hours and 44 minutes.
Djokovic and Nadal, who were due to play second on Centre, were forced to wait in the wings for hours as the action unfolded on Friday.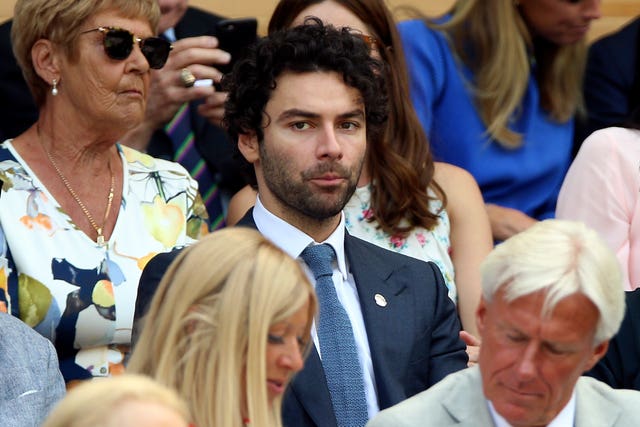 They eventually stepped out under a closed Centre Court roof at around 8pm, with officials keen to avoid further disruption when darkness fell.
Sir David Attenborough, American Vogue editor-in-chief Dame Anna Wintour and Bee Gees co-founder Sir Barry Gibb were among the guests in the royal box.
They were joined by astronaut Tim Peake, Poldark star Aidan Turner, actor Damian Lewis and adventurer Bear Grylls, while Pippa Matthews and husband James were spotted among the crowd.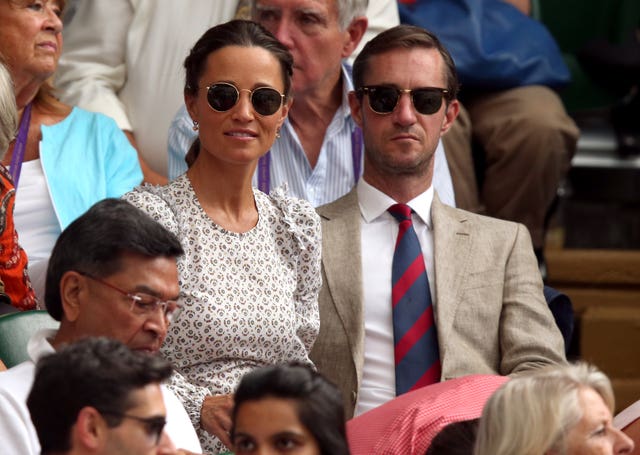 In the first semi-final, some members of the crowd grew restless as they urged the match to come to a conclusion.
One shouted "come on someone" while another yelled "come on guys, we want to see Rafa", as the match rattled on.
Comedian Michael McIntyre, who was also in the Royal Box, had also been keen to cheer on the Spaniard.
Arriving at the gates on Friday morning, he said: "Rafael Nadal. Love him, love him!"
The semi-finals follow the shock exit of fan-favourite Roger Federer on Wednesday, after he was knocked out by Anderson.