A banned driver who mowed down a pensioner and filmed himself speeding along a motorway at up to 140mph has been jailed.
West Midlands Police released video clips of Richard Allen's dangerous driving – showing him hurtling along the fast lane of the M69 – after he was found guilty of causing serious injury to a 71-year-old woman.
A judge at Birmingham Crown Court last week jailed Allen for seven-and-a-half years for hitting the woman at a pedestrian crossing while riding a motorbike, as well as three other dangerous driving incidents shown on his mobile phone.
Police officers found Allen hiding in bushes around an hour after the collision in Birmingham Road, Sutton Coldfield, last July.
The 38-year-old, who was banned from the roads in 2001 for dangerous driving, was said by witnesses to have been speeding at more than 50mph in a 30mph zone on his Honda CBR.
His victim was thrown into the air and suffered multiple fractures, including a broken hip.
Police said an examination of Allen's mobile phone revealed more shocking examples of his recklessness at the wheel, including one video showing him driving at 140mph in an Audi TT.
On one of the clips, Allen – identified by a distinctive tattoo on his arm – can be heard laughing.
Detective Constable Karl Davies, from West Midlands Police's Collision Investigation Unit, said: "Richard Allen was a disqualified driver who shouldn't have even been on the road, let alone driving in such a dangerous manner.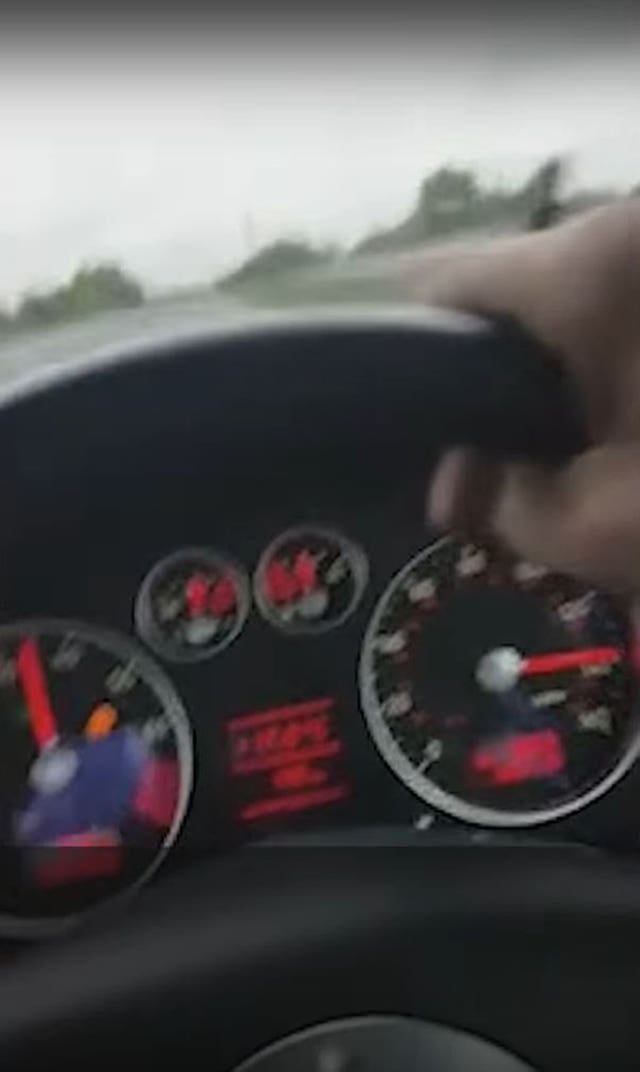 "He didn't check on her or try to get her medical attention. Allen was only interested in himself, fleeing the scene and trying to cover his tracks.
"However, little more than an hour later our officers tracked him from the rear of his home into thick undergrowth where he was hiding.
"Speed ruins lives, but Allen is clearly a man who does not appreciate the huge responsibility for public safety that comes with driving on our roads.
"He is a menace at the wheel and I hope the long prison sentence handed to him acts as a deterrent to others who may believe they can speed with impunity."