The Government is open to discussions on a possible bid to host the football World Cup in 2030, Downing Street has said.
Prime Minister Theresa May's official spokesman said ministers would be "happy" to talk with footballing authorities about any proposal they might want to put forward to Fifa.
And the spokesman did not rule out the possibility of a UK-wide bid taking in all four home nations, saying it would be for sporting bodies to come up with their preferred format.
Reports suggest that the Football Association has already had private talks with the other home nations about the possibility of a joint bid for the 48-team event.
England failed in attempts to stage the world's premier football tournament in both 2006 and 2018, losing out to Germany and Russia respectively.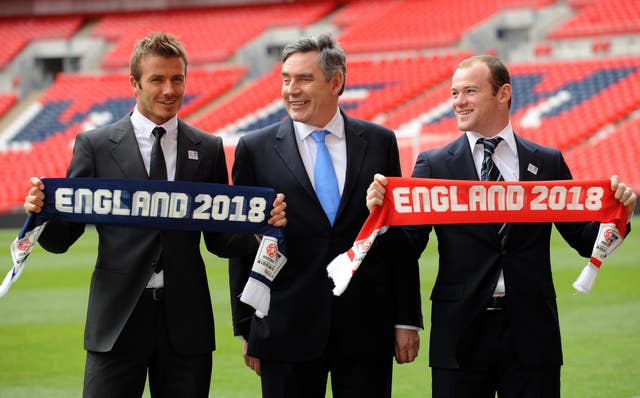 In the wake of the widely-praised performance by Gareth Southgate's England team in finishing fourth in this year's World Cup, Labour has already given its support to a bid to host the 2030 contest.
And Mrs May's official spokesman told reporters: "We are happy to sit down with football bodies to discuss any proposals that they might have to bid for the World Cup in 2030.
"We have a superb track record for putting on major sporting events and we have the stadiums, infrastructure and experience to deliver should a bid be successful."
Asked whether the Government would favour a UK-wide bid over one by England alone, the spokesman said: "We would wait for them to come forward with proposals and look at those in the context of our track record, UK-wide, of delivering these sorts of events.
"The UK as a whole has an excellent record in putting on sporting events."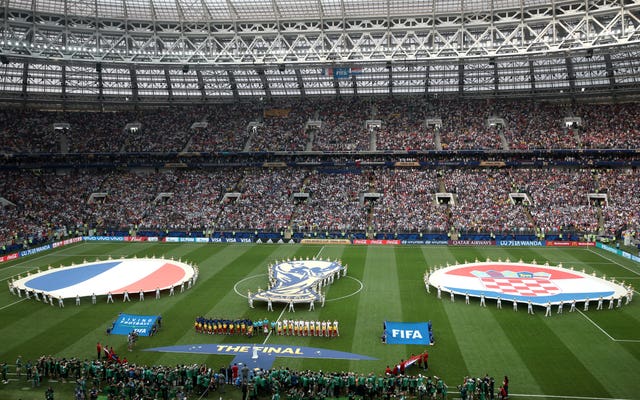 A joint bid has already been launched by Argentina, Uruguay and Paraguay for 2030, exactly 100 years after the first World Cup, which was hosted and won by Uruguay.
An African proposal is also being prepared by Morocco, Algeria and Tunisia.