Gareth Southgate's return from a successful World Cup managing England will be celebrated with the temporary renaming of an Underground station after him.
Southgate Tube station will be branded Gareth Southgate from Monday morning in a stunt to last 48 hours, Transport for London (TfL) announced.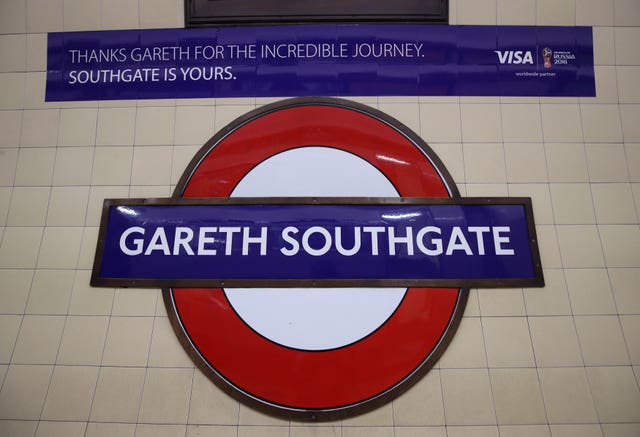 The Piccadilly line station, in Enfield, north London, will have its signs changed to display the manager's name until the end of Tuesday.
Mark Wild, TfL's London Underground managing director, said: "The great performance of the England team this summer brought people of all ages together in celebration.
"We're delighted to be able to show our appreciation to Gareth and the team by renaming the station in his honour.
"This is another great example of how we, and brands, can work creatively together."
Six Metro stations changed their names in honour of the victory.
Champs-Elysees Clemenceau became Deschamps-Elysees-Clemenceau in honour of Didier Deschamps who coached the champions and skippered the France team that won the title back in 1998.
Victor Hugo station became Victor Hugo Lloris in honour of the goalkeeper while Etoile became On A 2 Etoiles (We have two stars) as France now have the right to wear a second star on their shirts, following their second World Cup win.
Bercy became Bercy Les Bleus, a pun on Merci Les Bleus (Thank You The Blues).
Notre Dame des Champs is now Notre Didier Deschamps and Avron is Nous Avron Gagne (a pun on nous avons gagne – we won).