The Duchess of Sussex has arrived at an exhibition charting the life, career and politics of one of her heroes, Nelson Mandela.
She was joined by her husband the duke, whose family had a close relationship with the former statesman, who campaigned throughout his life to end South Africa's apartheid regime.
Mandela and the Queen built up a firm friendship, with South Africa's former president calling her "Lizzie" according to his daughter Zindzi Mandela.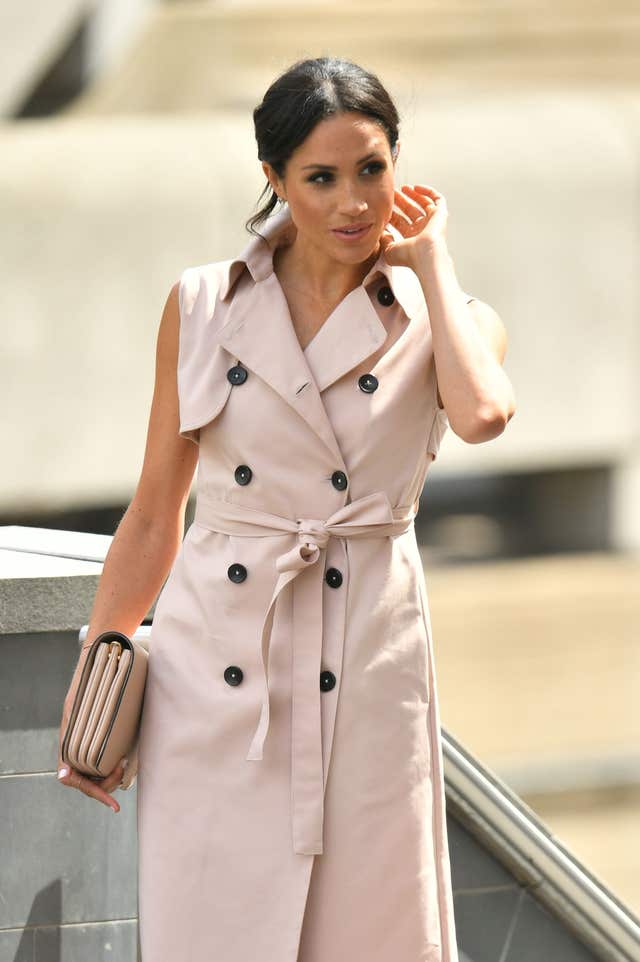 Leading former anti-apartheid campaigner Lord Hain, who is chairman of the Nelson Mandela Centenary Exhibition, said: "London was the centre of the anti-apartheid struggle.
"It was here that Mandela's close comrade Oliver Tambo lived, led and directed the worldwide struggle, from military operations in southern Africa to diplomatic lobbying of the United Nations.
"We thought to commemorate Mandela's centenary there should be an exhibition in London.
"It was curated by the Apartheid Museum in Johannesburg and I asked their royal highnesses to come as he does charitable work in southern Africa and she has said before that Nelson Mandela is one of her heroes.
"So we thought it would be very, very fitting for them to be at the launch and we're thrilled they accepted."
Among the guests was a former prison inmate of Mandela, and his granddaughter Zamaswazi Dlamini-Mandela.
The exhibition, at the Southbank Centre's Queen Elizabeth Hall, traces Mandela's career from activist to president through six themes: character, comrade, leader, prisoner, negotiator and statesman.
It is the first time the exhibition will be shown in the UK after successful runs in various forms around the world, including six weeks at the Paris Town Hall in 2013.
Harry and Meghan arrived in brilliant summer sunshine, with the duchess wearing an outfit by House of Nonie.