A family's 23-year wait for answers will finally come to an end today when a coroner delivers long-awaited findings into how a soldier died at the notorious Deepcut Army barracks.
Private Sean Benton, 20, was found with five bullets in his chest at the Surrey base in June 1995, shortly after he had been told he was to be discharged from the military.
He was the first of four soldiers to have died there between 1995 and 2002 amid claims of bullying and abuse. Privates Cheryl James, James Collinson and Geoff Gray also died from gunshot wounds.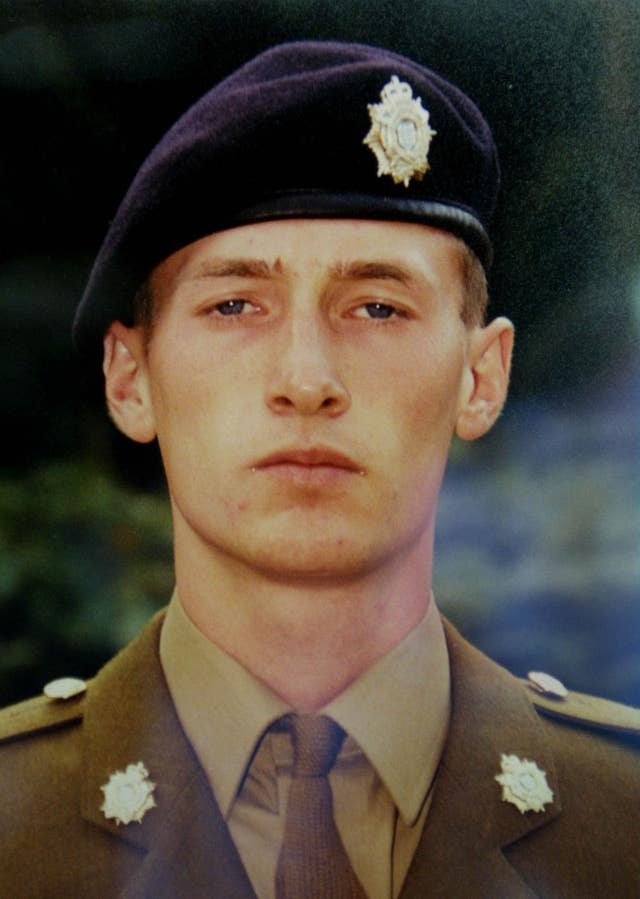 Pte Benton's family subsequently campaigned for years for a full investigation into his death amid allegations he suffered prolonged physical and psychological bullying, including being shackled and being pushed out of a window.
Pte Benton's mother Linda died in 2015, having never discovered the truth about what happened to her son.
However, the family's bid for justice continued and they were last year granted a second inquest into the death, which has been held at Woking Coroner's Court since January.
Coroner Peter Rook QC is expected to begin returning his findings this morning, with the hearing due to last all day.
During the course of the inquest, the coroner heard evidence of bullying and abuse at the barracks.
Former Deepcut soldier Amanda Maxted-Blain said she recalled Pte Benton, originally from Hastings, being punched by an instructor then kicked as he lay helpless on the ground, as well as facing verbal abuse and being "humiliated".
Another colleague, lance corporal Terri Lewis, said told the hearing Pte Benton confided in her that he felt "bullied, that he was being singled out, that he was being picked on".
But retired Brigadier Paul Evans, who was in overall command of Deepcut from 1993 to 1996, told the inquest he would be "absolutely horrified" to learn trainees were seriously bullied on his watch, and said he was not aware of any mistreatment of soldiers.
Pte Benton's sister, Tracy Lewis, said: "This inquest has uncovered so much about what Sean's life at Deepcut was like.
"It's awful to think of what he might have been through, but I'm grateful to all those who gave evidence to help answer questions my family has been asking for 23 years.
"This process has revealed just how fundamental the flaws in the first investigation were, and how right my mum was to keep fighting for the truth. The Army, the first coroner and Surrey Police let my family down terribly."
Emma Norton, head of legal casework at Liberty and solicitor for the Benton family, said:  "Whatever conclusions the coroner reaches, the Army must reflect honestly and unflinchingly – not only on what happened in 1995 – but on the serious failings that still exist in the Armed Forces' internal justice system, two decades on.
"When things go wrong, soldiers need an independent body to turn to right from the outset. And the Army must be more open to independent investigations by civilian police.
"The Army has nothing to fear from greater outside oversight. Without that we cannot be sure that other families won't have to spend decades fighting for answers, as Sean's have."