Pro-Remain parties in Northern Ireland have expressed concern at uncertainty over outstanding rights and access issues in the Brexit negotiations
In a joint statement on Brexit, Sinn Fein, the SDLP, the Alliance Party and Green Party said the Brexit process was at a "crucial point".
They said a commitment from the UK and EU last December to ensure no diminution of rights on the island of Ireland had not been translated into an agreed position in the withdrawal agreement.
Among issues they raised concern on was continued access to third-level study available to EU students; continued access to the European Health Insurance Card; continued provision for cross-border health services in Ireland – such as the
Northwest Cancer Centre in Londonderry and the Children's Heart Centre in Dublin – and safeguards for European Economic Area migrant workers in Northern Ireland.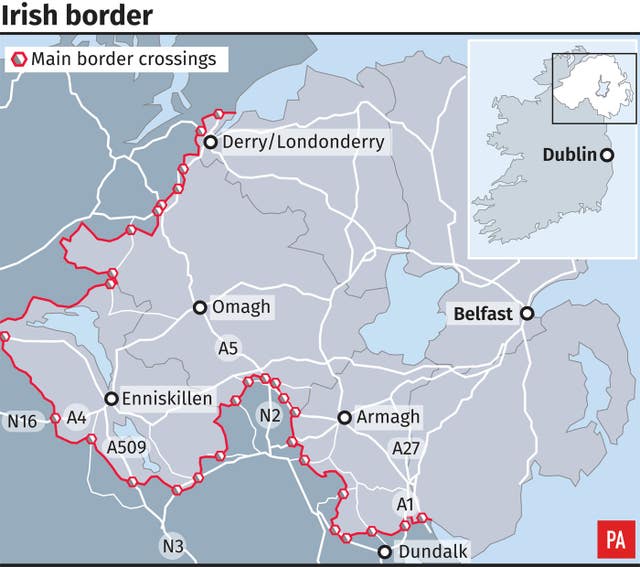 "Guarantees were given in the Joint Report between the British Government and the EU in December that there would be no diminution of rights as a result of Brexit, on the rights of people resident here and that the Good Friday Agreement
would be protected.
"These guarantees have yet to be fully translated into legally binding text and reflected in the Draft Protocol on Ireland/Northern Ireland.
"Significant areas of concern remain, and there is little sign of any tangible progress on a range of important matters."
The parties urged "further dialogue" to ensure the Brexit deal "faithfully reflects and translates into law all rights and equality commitments made in the first phase of the negotiations".
The parties first joined forces on the Brexit issue in May.
Representing 49 out of the crisis-hit Assembly's 90 seats, in a region where 56% voted Remain in the EU referendum, the four parties claim the UK Government is paying heed to the majority view, and instead indulging its Brexiteer confidence-and-supply partners at Westminster, the Democratic Unionists.