A son of a former Ukip councillor has spoken of the "huge betrayal" which ultimately led to his mother being killed by his father.
Ex-Royal Marine Stephen Searle, 64, murdered wife Anne Searle at their home in Stowmarket, Suffolk, months after starting an affair with their son Gary's partner Anastasia Pomiateeva.
Despite the infidelity, Gary says he wants to rebuild his relationship with his girlfriend of nine years – but cannot forgive his father.
He told the Daily Mirror: "I just couldn't believe the man I absolutely ­idolised and worshipped had done something like that to me.
"But me and Anastasia just love each other so much that if anything this has brought us closer together.
"If this doesn't break us we can overcome anything together."
He added that he did not have a father any more for "obvious reasons".
Speaking following the conviction, Ms Pomiateeva said she was shocked when Searle first approached her.
She told the Mirror she felt "ashamed and guilty" when the truth came out and wants to now rebuild her relationship with Gary.
Prosecutors said Searle "persisted in his efforts" to seduce Ms Pomiateeva for weeks and sent her photos of himself bodybuilding.
The court heard the pair began a sexual relationship in April 2017, and this was kept hidden from the rest of the family, but the relationship was discovered three months later.
In a 999 call made on December 30 last year and played to jurors, Searle told police: "I've just killed my wife."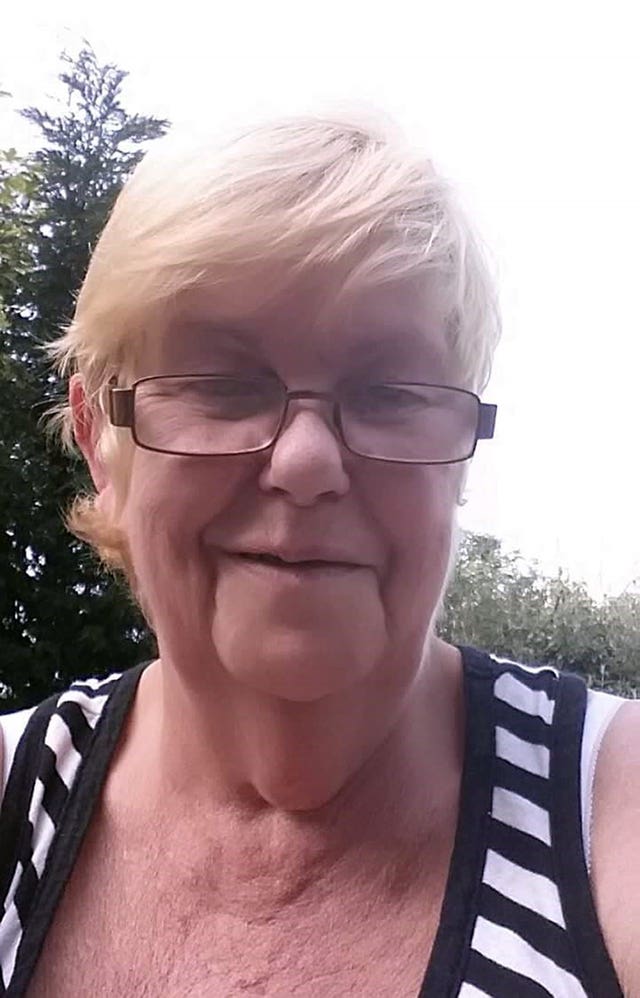 "The prosecution case is that on that Saturday night there had probably been yet another row between the two of them and in anger the defendant strangled his wife to death," prosecutor Andrew Jackson said.
A post-mortem examination recorded that Mrs Searle died of compression of the neck.
Forensic pathologist Dr Benjamin Swift said Mrs Searle would have lost consciousness after about eight to 15 seconds of pressure being applied to her neck, and death required further sustained pressure for a period of minutes.
Searle, who will be sentenced on Wednesday, had been married to his wife for 45 years and they had three sons together.
In a victim impact statement, one of Searle's sons, also called Stephen Searle, said: "Not only have I lost my mum, but because of what he's done I've lost my dad too."