Ireland's premier Leo Varadkar has said his government will have to "change gear" in how it deals with Brexit.
The Taoiseach said it will be an "enormous challenge" dealing with the change in trade between Ireland and Britain.
The Irish cabinet has been discussing ways to step up preparations for a hard Brexit.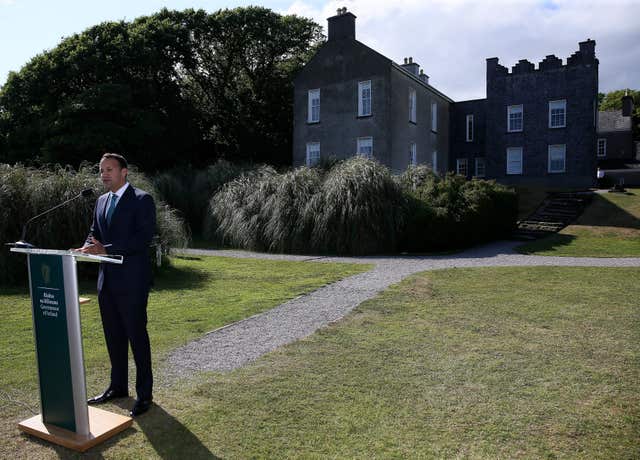 Mr Varadkar said that with Brexit eight months away, growing uncertainty looms over whether it will be possible to get a withdrawal agreement through Westminster.
"We need to change the gear and up our preparations when it comes to Brexit," he said.
Mr Varadkar said this involves communicating with the public and preparing ports and airports.
He said: "We are preparing for a change in the rules of trade between Britain and Ireland in January 2021.
"In the unlikely event of a no-deal hard Brexit next March, of course it won't be possible to have 1,000 people in place by then but we will make contingency arrangements to do whatever needs to be done in the unlikely event that should arise."
In a special Brexit meeting at Derrynane House in Co Kerry, Mr Varadkar and his ministers thrashed out Brexit plans at the ancestral home of Irish political leader Daniel O'Connell.
During the cabinet away day, ministers discussed Brexit contingency plans to prepare for a hard Brexit.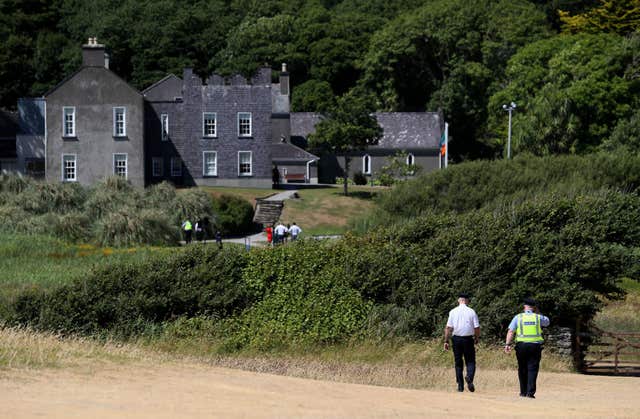 A number of controversial amendments were passed by the UK Government earlier this week.
One amendment has made it unlawful for Northern Ireland to form a separate customs union from the rest of the UK.
This goes against the EU's backstop proposal which would see Northern Ireland treated as part of the EU customs union.
The meeting in Co Kerry, which lasted five hours, discussed a range of Brexit matters following the events in Westminster.
Mr Varadkar said: "We've done a lot of preparations already, the public finances are in good order, I know some people are telling me we shouldn't set up a rainy day fund and that we shouldn't go about balancing the books, but if we do run into trouble over the next couple of years, it will be because of Brexit.
"That's why it makes sense to have a rainy day fund, it makes sense to balance the books, that if the proverbial hits the fan that we won't find ourselves where we were 10 years ago, that we will have a rainy day fund and that the public finances will be in order and that we don't have to do the kind of things we did 10 years ago – raising taxes, cutting pay, cutting spending.
"We'll be in a much better place to deal with any shock that may arise and an obvious place to which that shock could arise would be a disorderly Brexit."