The Prince of Wales has recreated the look and feel of his home for the centrepiece exhibition of the summer opening of Buckingham Palace.
One of the highlights of Prince & Patron is Napoleon Bonaparte's red felt hooded cloak, a stunning artefact the heir to the throne knows well from Windsor Castle, where it was on display for a number of years.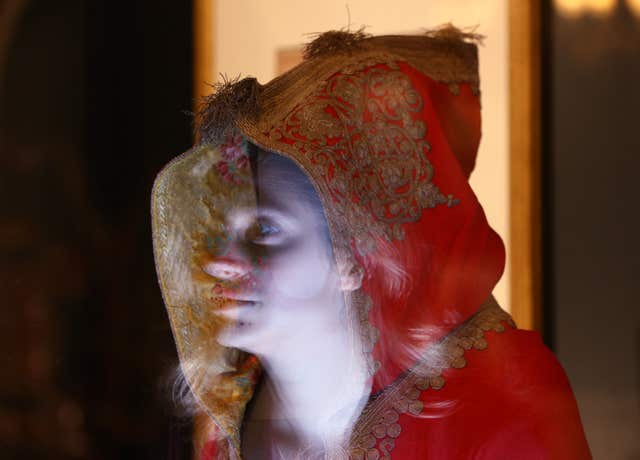 "It is said to have been worn by the Emperor during his Egyptian campaign and was taken from his carriage after the Battle of Waterloo 15 years later."
Personal touches in the exhibition include poignant family photographs, from the Duke and Duchess of Sussex's recent wedding, Prince George's official christening image and a picture of Charles holding his first grandchild with the Duke of Cambridge beside him.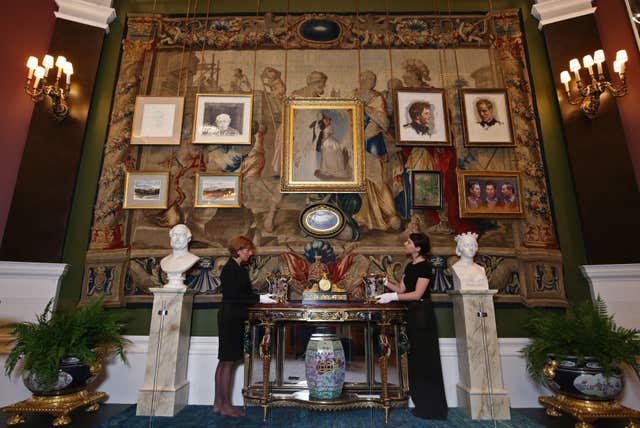 Vanessa Remington, senior curator of paintings at the Royal Collection Trust, said: "It's a departure because it is not a standard museum display and the works aren't shown in isolation, they're shown in profusion very, very densely.
"(Tables) are dressed with a range of objects and those are intended to show or give a flavour of the interiors of the Prince of Wales's own residences because this is a very personal show."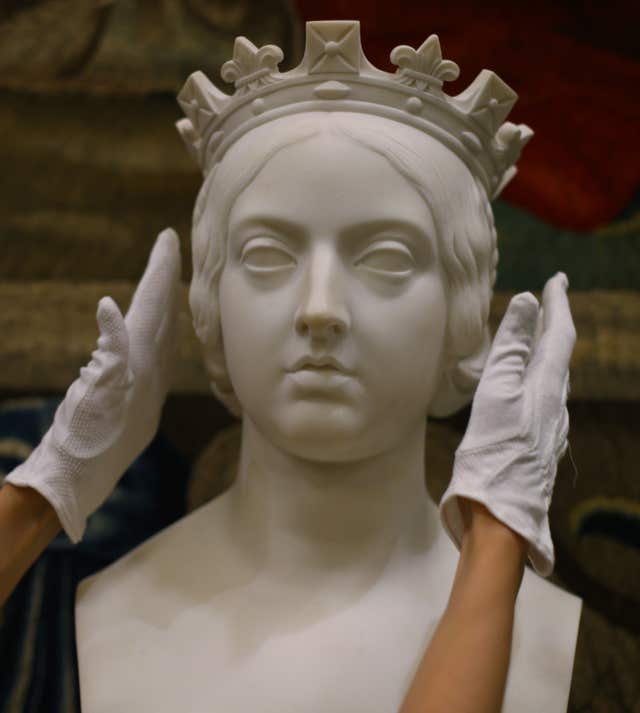 Ms Remington, curator of the exhibition, said the pieces do not have explanatory text next to them as they wanted to create a visual display rather than a museum display.
In one section, painted oil sketches of William and Harry by Nicola Philipps are hung next to watercolours painted by Charles in the 1990s on the Queen's private Balmoral estate.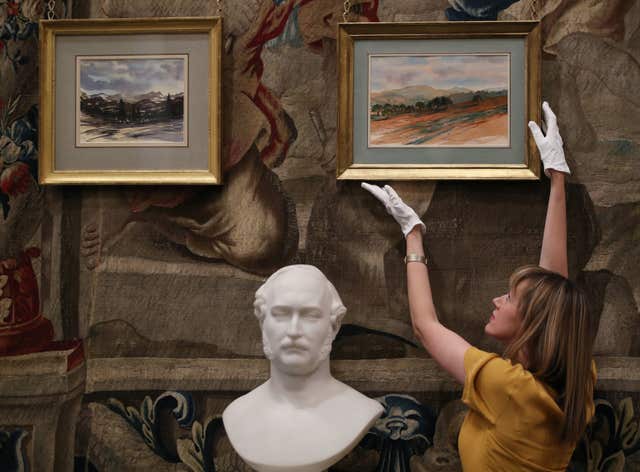 In the audio commentary, Charles says: "I am very fond of the two preparatory oil sketches of my sons which I acquired from the artist, Nicky Philipps, in 2009.
"They were painted for a double portrait that now hangs in the National Portrait Gallery. Both are dressed in the regimental uniform of the Household Cavalry – the Blues and Royals – and are particularly good likenesses."
The attraction also features work from students and artists from Charles's three arts organisations, the Royal Drawing School, the Prince's Foundation School of Traditional Arts and Turquoise Mountain, based in Kabul, Afghanistan.
Some of their contributions feature Islamic-inspired artwork and other traditions from the Middle East, including a moving triple portrait of three Yezidi women painted in Iraq by Hannah Rose Thomas, after they had escaped Isis captivity.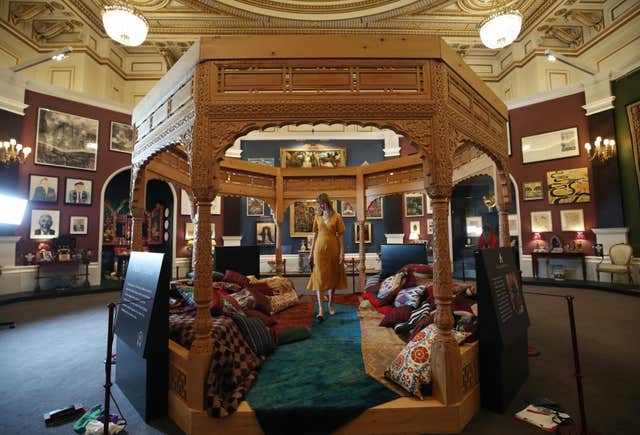 The prince, who visited the exhibition with his wife on Wednesday, adds: "It is a joint effort between the artist Naseer Yasna and the Turquoise Mountain woodworking team and demonstrates how the charity is reviving traditional skills in historic communities – something in which, as patron, I am enormously proud to play a part."
The summer opening of Buckingham Palace, which includes the Prince & Patron exhibition, opens on Saturday and runs until September 30.