A firefighter has told of his near-miss when a body plunged to the ground outside Grenfell Tower.
Crew manager Jamal Stern was left stunned when he heard a "thundering" bang and saw a man on the ground to his right.
Seconds before, he had passed a shield to a fellow crew manager sheltering under a mezzanine, to protect him from falling debris. He had been intending to follow him.
Mr Stern said in a written statement to the public inquiry: "He stepped out and as he stepped out, 'bang!', the loudest sound, and the initial thought was, 'oh my God, a bit of the building has come off and he's dead'.
"I jumped back – the fear, the sound was so thundering it literally made me jump back – and I looked down and I could see the firefighter, he still had his shield but it was at a different, weird angle, and he got up, and I looked to the right and there was a casualty, someone jumped.
"I gave him the shield just for him to go and I was going to run behind him, luckily I didn't."
Mr Stern described the casualty as in his mid 20s and of Arabian, Middle Eastern or North African complexion.
He said he believed the man had hit the mezzanine before falling to the ground.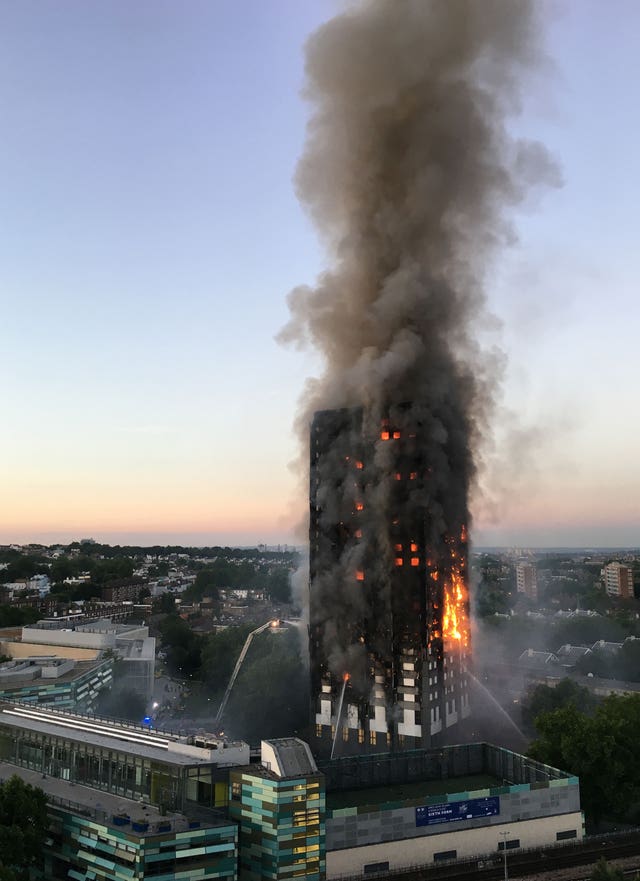 "I was in a bit of shock, to the point I was literally still standing there, I was in amazement of what happened, and the crew manager had already got up to leave, to go and get checked, and I am still standing still.
"It must have been about 30 seconds of me standing there trying to work out what happened and then I remember hearing someone saying, 'You all right?', and I looked up and I am sure it was our assistant commissioner who was now in attendance, he picked up the casualty and kind of moved him 6ft out of the way.
"Me and another firefighter, I don't know who he was, left him there. I don't remember finding his leg, I don't know who found his leg but I do remember later on in the night it was with him."