The Prince of Wales is to give evidence to the child sexual abuse inquiry as it examines how allegations against a disgraced former Church of England bishop were handled.
A written statement from Charles will be read on July 27 during the Independent Inquiry into Child Sexual Abuse (IICSA) investigation into the Anglican Church as it focuses on Peter Ball, a published timetable said.
Now 86, the former bishop of Lewes and then Gloucester was jailed for 32 months in October 2015 for sexually abusing 18 young men over 30 years. He was released in February last year after serving half his sentence behind bars.
The inquiry is examining how the Church of England handled allegations of sexual abuse and has previously focused on the Diocese of Chichester – where Ball and several other convicted paedophile priests once officiated.
In the week-long case study beginning on Monday, the inquiry said it will investigate "whether there were inappropriate attempts by people of prominence to interfere in the criminal justice process after he was first accused of child sexual offences".
Ball's court case heard that a member of the royal family – who has never been named – was among a host of public figures who supported him when he avoided charges in 1993.
He boasted of his links to royalty and was said to be a confidant of the Prince of Wales, with an independent review finding he used his connections to boost his position.
Previously Clarence House reportedly said it did not believe the correspondence between Ball and the future king – whose Highbury country residence sits in the Diocese of Gloucester over which the bishop once presided – had any bearing on the issues before the inquiry but did not object to them being shared for consideration.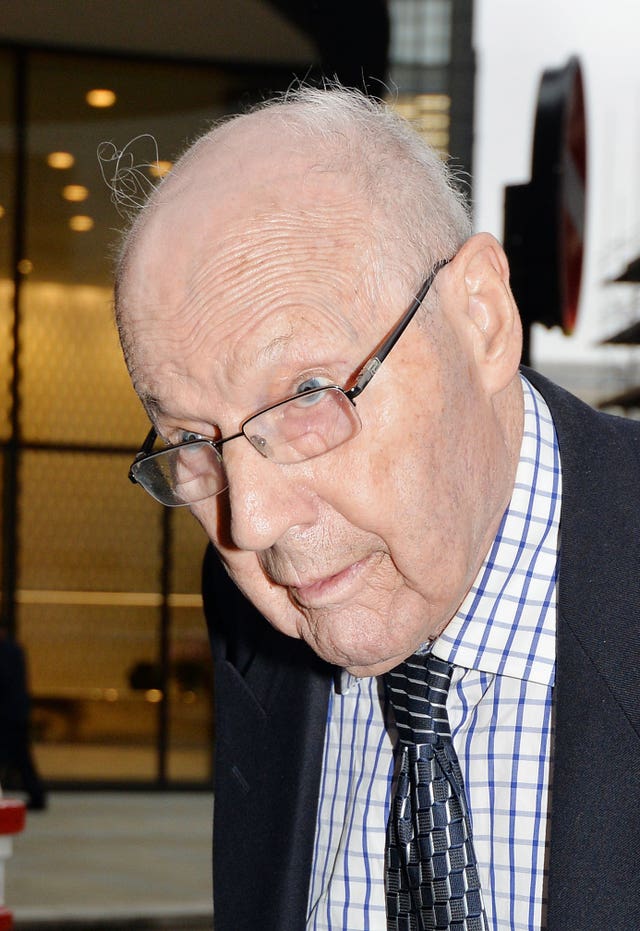 The court heard that Ball convinced some of his victims to strip naked to pray and even suggested they submit to beatings between 1977 and 1992.
The first of his victims to come forward took his own life in 2012 after hearing that Sussex Police had reopened the case.
Former Archbishop of Canterbury George Carey – who will also give evidence next week – resigned as honorary assistant bishop in the Diocese of Oxford after an inquiry found he delayed a "proper investigation" into Ball's crimes for two decades by failing to pass information to police.
An independent review entitled An Abuse Of Faith, led by Dame Moira Gibb, said he "betrayed his Church" and its followers, adding: "The Church at its most senior levels and over many years supported him unwisely and displayed little care for his victims."
Reverend Graham Sawyer, who was abused by Ball as a teenager and waived his right to anonymity, is also among those due to give evidence next week, as well as retired judge Lord Anthony Lloyd of Berwick, a former member of the House of Lords.
A Clarence House spokesman said: "IICSA has asked the Prince of Wales if he could help the part of their inquiry that deals with Mr Peter Ball.
"Whilst the prince made it clear that he was unaware of Mr Ball's behaviour, he indicated that he was happy to volunteer context on his contact with Mr Ball if that would help."
The spokesman also referred to findings in the Gibb report, which said: "We have reviewed all the relevant material including the correspondence passing between the Prince of Wales and Ball held by the Church and found no evidence that the Prince of Wales or any other member of the Royal Family sought to intervene at any point in order to protect or promote Ball.
"The Crown Prosecution Service has publicly stated that it had neither received nor seen any correspondence from a member of the Royal Family when Ball was under investigation in 1992/93."