Theresa May said the people of Northern Ireland deserve the restoration of devolved government as she expressed frustration about the lack of progress.
The Prime Minister used a speech in Belfast to insist that the Government was doing all it could to restore a power-sharing administration at Stormont.
She said the "resumption of political dialogue" should happen as soon as possible.
The Prime Minister said: "It is a matter of frustration and regret that, after enjoying the longest period of unbroken devolved government since the 1960s, Northern Ireland has now been without a fully functioning Executive for over 18 months."
She added: "I want to see the Assembly and the Executive back, taking decisions on behalf of all of the people of Northern Ireland.
"They deserve no less."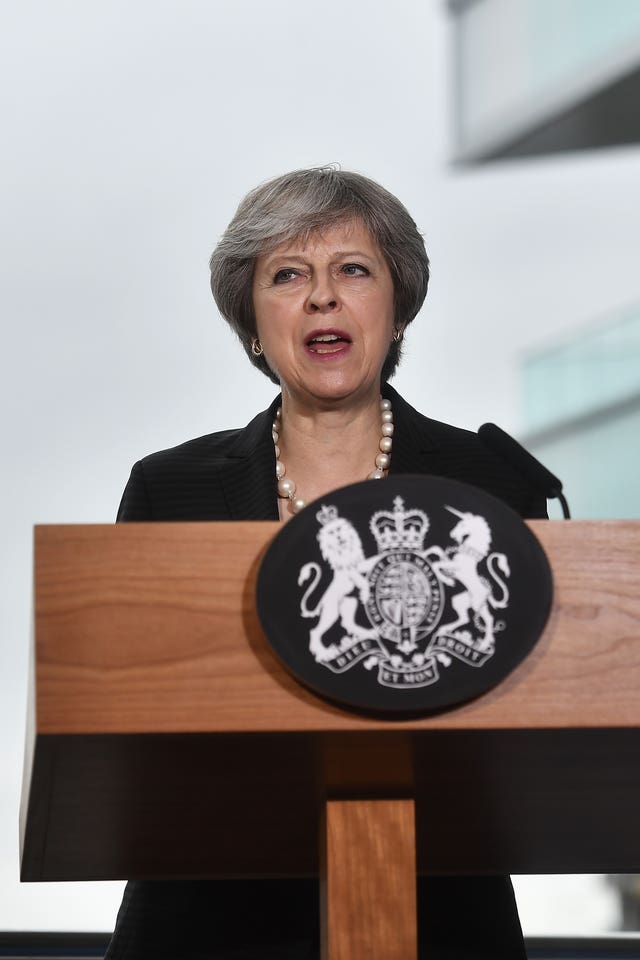 Mrs May said: "We continue to do all we can to see the re-establishment of devolution and all of the institutions of the Belfast Agreement.
"But an agreement cannot be imposed. That needs to come from within Northern Ireland.
"A first step has to be the resumption of political dialogue aimed at finding a solution and that should begin as soon as possible."
She said that "interventions from Westminster are no substitute for decisions taken here".