MPs have called for a consultation to ban the sale of real fur after finding that retailers and Trading Standards are "complacent" about it being labelled as fake.
The Environment, Food and Rural Affairs (Efra) Committee found that local authorities and Trading Standards have been "poor" at enforcing regulations around the sale of real fur following its inquiry into reports that major high street and online retailers were selling it as fake.
The committee said it viewed Brexit as an opportunity to tighten controls and called for a consultation on a ban on the sale of real fur.
The inquiry follows recent cases of real fur being sold as fake by major high-street and online retailers including TK Maxx, BooHoo, Amazon, Not On The High Street, Groupon, Etsy, Tesco, FatFace, Boots, Kurt Geiger and Romwe.
The committee noted that many of these retailers had no-fur policies, but the "faux" material came from a variety of animals including rabbit, fox and chinchilla.
Committee chairman Neil Parish said: "Reports of real fur being sold as fake fur shows that retailers are flouting their responsibility to consumers.
"The mis-selling of real fur should not be discovered by campaign organisations and the media, but by Trading Standards officers and retailers.
"Retailers of all sizes are complacent about the issue of fake faux fur. It is illegal to give misleading information and Trading Standards have been poor at identifying and acting against those who are doing so.
"The Government must ensure that Local Authorities are properly resourced, and local authorities should ensure that Trading Standards are properly trained.
"Brexit provides an opportunity to step up our game when it comes to labelling.
"The labelling of clothes must be consistent, transparent and customer-friendly, but current EU requirements are not good enough to allow consumers to understand the origin and contents of their clothing.
"Finally, the Government should consider launching a consultation to ban the sale of real fur outright."
Fur farming was banned in the UK in 2000.
The UK still imports and sells fur from a range of species such as fox, rabbit, mink, coyote, raccoon dog and chinchilla.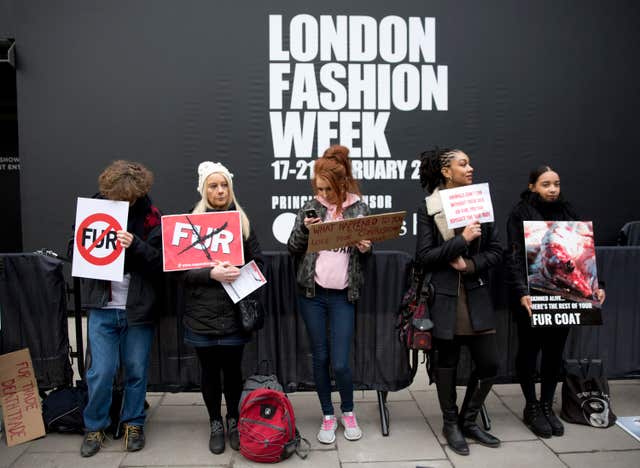 "Trade in fur from domestic cats, dogs or commercial seal hunts are also banned, but while the UK is a member of the EU it is not possible to introduce additional restrictions on the fur trade.
"Brexit gives us the opportunity to go further. Meanwhile, we will closely consider the committee's report and respond in due course."
Mike Moser, chief executive of the British Fur Trade Association, said: "These recommendations represent a sensible, proportionate and pragmatic way to address the problem of mis-selling of both fake and real fur in the UK.
"It's vital that consumers are able to make informed purchasing decisions, whether they are buying natural or fake fur.
"The EU's current labelling scheme is not fit for purpose and MPs are right to recommend the introduction of a clearer system if our exit from the EU allows it. We also support any moves to introduce a fur-specific label into the UK market which would provide greater detail about the type of fur used."
He added: "The committee does not support calls for a trade ban but instead recommends a consultation on the issue. They also recognise that animal welfare concerns should be balanced by consumer choice."
Labour Party leader Jeremy Corbyn agreed with the committee's view and said: "I think we should ban them. In our manifesto we said we would ban the import of fur and under the last Labour government the production of fur in Britain was stopped and it is now not produced in Britain, so we think it should not be imported either.
"I think fur products are unnecessary and there is often a great deal of cruelty involved in the production of fur pelts and the synthetic alternatives are much better."