Boris Johnson has said Sadiq Khan needs to take responsibility for knife crime in London.
He described it as a "scandal" that the murder rate in the city was higher than in New York earlier this year.
The former foreign secretary accused the Mayor of London of blaming "everyone but himself" for the rising levels of attacks in the capital.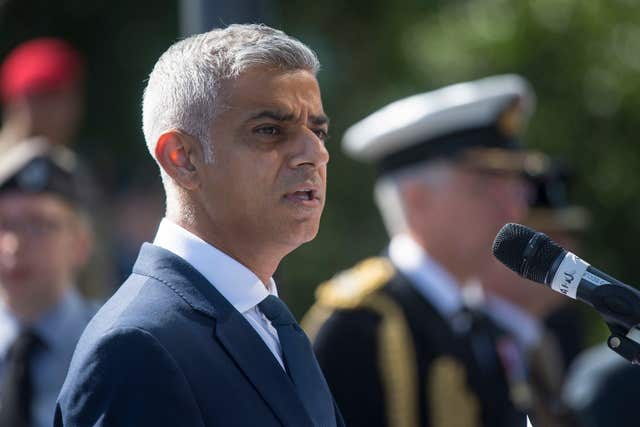 "But for my money there is a further outrage – and that is the abject failure of the Mayor of London either to grip the problem, or even to take responsibility."
He added: "He [Mr Khan] blames everyone but himself, when it is his paramount duty to keep Londoners safe."
Mr Johnson said stop and searches "make a difference" and that it was a "serious mistake" for the Home Office to move away from them in 2015.
He urged Mr Khan not to "berate" the police, but to "get behind" Scotland Yard.
Figures from the Office of National Statistics show the number of "knife and sharp instrument offences" rose in the Metropolitan Police area from 13,341 to 14,159 between 2010/11 when Mr Johnson was Mayor of London, but then fell for three years in a row to 9,680 in 2014/15.
Mr Johnson left office in May 2016 when he was succeeded by Mr Khan.
The ONS data shows an increase to 12,061 offences in 2016/17 and 14,695 in the following year.
The increase in offences recorded between 2015/16 and 2016/17 was 23.9%, while in England and Wales the increase was 19.6% over the same period, with all areas of the country except the north east seeing a rise in the number of offences recorded.