An MP's office manager fraudulently increased her pay and decreased her hours by forging her boss's signature, a jury heard.
Jenny Lee Clarke, 42, denies charges of forgery and fraud relating to her employment as office manager and senior aide to Carolyn Harris, MP for Swansea East.
Cardiff Crown Court heard Clarke submitted a form increasing her annual pay from £37,000 to £39,000 and decreasing her weekly hours from 40 to 37.5.
She allegedly forged Mrs Harris's signature on the form, which was submitted to the Independent Parliamentary Standards Authority (Ipsa), in August 2015.
When Ipsa sent an email to Mrs Harris confirming the change, Clarke is said to have logged into the MP's account and replied: "Yes, this is correct."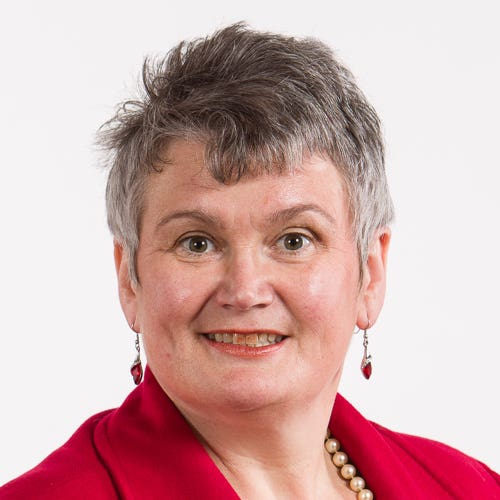 Clarke, of Penllergaer, Swansea, was arrested in July 2016 and later charged with forgery and fraud.
In police interview, she admitted signing Mrs Harris's name on the form and sending the email from her account but insisted both were done on the MP's instruction.
Prosecuting, Jim Davis told the jury: "We say Jenny Clarke made the changes. She forged Carolyn Harris's signature on the form.
"She then, we say, intercepted the email from pay roll to Carolyn Harris and replied to it herself.
"The motive here might be an obvious one because the defendant stood to benefit financially by being paid more money for less work."
Mr Davis said Clarke had given herself a pay rise in the belief that Mrs Harris was "far too busy" with her work as an MP to discover it.
The court heard Mrs Harris was elected as MP for Swansea East at the general election in 2015, after her predecessor Sian James decided not to stand again.
Both Mrs Harris and Clarke had worked for Mrs James before the election.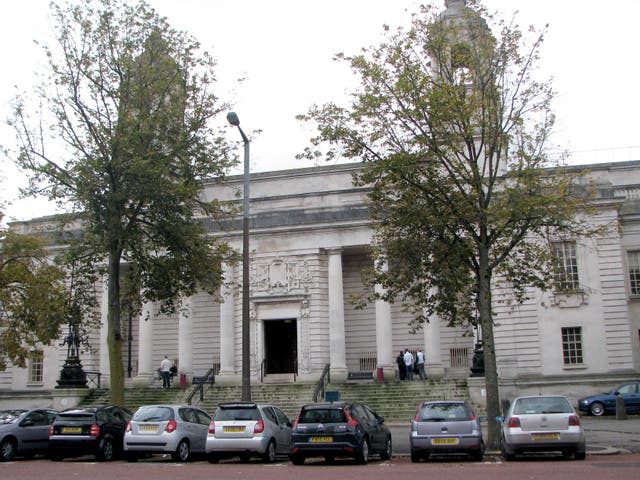 Mrs Harris believed she had a "good working relationship" with Clarke but the defendant may have seen things differently, Mr Davis said.
In November 2015, Mrs Harris was informed by Ipsa that her parliamentary credit card was being suspended because the money reconciliation had not been done – one of Clarke's duties.
Clarke was on annual leave at the time and so Mrs Harris could not access the laptop and paperwork to resolve the matter, the court heard.
"That led Carolyn Harris to relieve the defendant of some of her responsibilities and give the job of managing the finances to David Lloyd, who was the community liaison officer up until that point," Mr Davis said.
"After that, the defendant's attendance to work because somewhat erratic."
In December 2015, Mrs Harris sent Clarke a letter stating that she faced disciplinary action.
Mr Lloyd took over Clarke's duties, including dealing with Ipsa about matters of staff employment and pay.
In January 2016, he accessed the staff reports and sent them to Mrs Harris, who replied: "Looks like Jen gave herself a payrise".
The form submitted by Clarke was retrieved, showing the increase of salary and decrease in hours to be applied from July 2015.
It was signed Carolyn Harris and dated August 8 that year.
"Carolyn Harris says she hadn't seen this form before – she hadn't seen it, she hadn't signed it, that isn't her signature," Mr Davis told the jury.
An email from the pay roll office of Ipsa was sent on August 18, referring to the form and questioning whether Clarke was still a full-time employee.
The following day, an email was sent from Mrs Harris's public account, which staff had access to, replying: "Yes, this is correct, many thanks".
In police interview, Clarke claimed that Mrs Harris asked her to submit a form to Ipsa to change another employee's contract.
She said Mrs Harris told her: "While you're at it, give yourself a couple of thousand extra" and authorised the reduction in her working hours.