Dominic Raab and Michel Barnier will hold face-to-face talks in Brussels at the end of the latest round of Brexit negotiations.
The Brexit Secretary has promised to bring "as much energy as I can" to the talks with the European Union's chief negotiator.
But the meeting comes as both sides of the negotiations step up plans to cope with a collapse in talks which would result in the UK leaving without a deal in March 2019.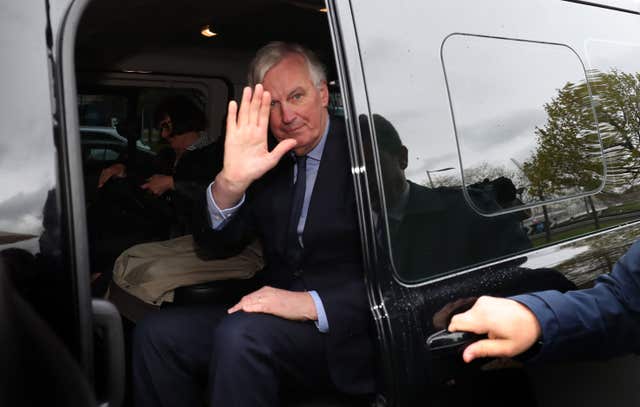 In an interview with 5 News on Wednesday, the Prime Minister did not deny stockpiling is happening, but said the Government is being "responsible and sensible" while still trying to get a good deal with the European Union.
Mrs May said: "Far from being worried about preparations that we are making, I would say that people should take reassurance and comfort from the fact that the Government is saying we are in a negotiation, we are working for a good deal – I believe we can get a good deal – but… because we don't know what the outcome is going to be… let's prepare for every eventuality."
The European Commission has told member states and firms operating in the EU to step up their own preparations for a "cliff edge" Brexit.
France's European affairs minister Nathalie Loiseau warned that Britain would suffer more than the EU if no deal was reached.
With echoes of the Prime Minister's stance Ms Loiseau told BBC Radio 4's Today programme that the EU would prefer a no-deal scenario to a bad deal.
She said it would mean "traffic jams in Calais and in each and every European port welcoming goods and people coming from the United Kingdom".
She added: "We would all suffer. The worst would be for the United Kingdom but we get prepared for a no-deal because until now we have seen no significant progress regarding the withdrawal agreement which would relieve us from this concern that there could be a no-deal (exit)."
Former Waitrose managing director and International Trade Minister Lord Price warned that a no-deal Brexit would push up the cost of fruit and veg, meat and dairy products because they could not be stockpiled.
The UK currently relies on Europe for 80% of vegetables and 30% of fruit, and finding new routes and supplies would push up costs, he warned.
He told Today: "What you will see is rather than a pinch on supply – although that is highly likely – is a pretty significant increase in the cost of fruit and veg, the cost of meat and the cost of dairy products."
The Prime Minister will engage in her own round of Brexit diplomacy on Friday, travelling to Austria for talks with counterpart Sebastian Kurz and other EU leaders at the Salzburg Festival.