Sir Paul McCartney was almost known by a different name, he has revealed as he visited his old school.
The Beatles singer told a Q and A session with students at the Liverpool Institute of Performing Arts (Lipa) on Wednesday he had considered a stage name of Paul Ramon in an effort to appear more glamorous and joked he might return to it.
The star, who also announced he would play a secret gig somewhere in Liverpool on Thursday, said while the band was on tour with singer Jonny Gentle in Scotland he began introducing himself to girls with the alternative name, while band mate George Harrison would introduce himself as Carl Harrison and John Lennon would call himself Long John Silver.
He said: "We did think we had to be more glamorous."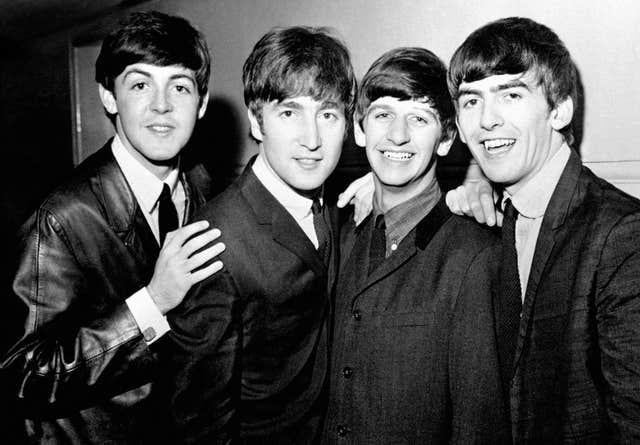 "We weren't really serious about showbiz, we were just sort of dragged into it," he said.
"We had to be in it to play."
The 76-year-old Beatle founded performing arts school Lipa in the derelict Liverpool Institute for Boys, where he had been a pupil, in 1996.
Answering questions in the auditorium, which is named after him, he said returning to the school brought back memories including getting the cane.
Sir Paul joked: "I'm now heavily into S and M.
"I grew to like it."
He said he and bandmate Harrison, who also attended the school, were "always getting in trouble" and would be given the cane.
He also recounted one incident where Harrison was hit on an artery on his arm with a cane and the following day his father came to the school and punched the teacher who had hit him.
In the Q and A session, which was live-streamed on Facebook and hosted by Pulp frontman Jarvis Cocker, Sir Paul revealed that he was a fan of Kendrick Lamar and Kanye West's Dark Twisted Fantasy.
But when asked to name the best musician he had worked with he praised his old bandmates.
He said: "Out of all the ones I've worked with it would be the fellow Beatles. It would be John, who was pretty cool, and George and Ringo.
"Having worked with John so one on one I got to see his brilliance before the world did."
The star said he now listened to music on the radio and through a Spotify account, as well as CDs and vinyl.
He said many albums were now a "collection of singles" but he had designed new record Egypt Station so it could be listened to in full.
He said: "I can't compete with Taylor Swift, she's got better legs than me.
"Maybe what I can do is just do what used to be called a concept album, so if you want you can listen all the way."