The number of police firearms operations in England and Wales increased by 19% to 18,746 in the year to March – the highest number since 2010/11, Home Office figures show.
The increase of 2,937 represents a continuing rise since the year ending March 2016, when there were 15,809.
It is the highest number of armed police operations since 2010/11 when there were 19,586.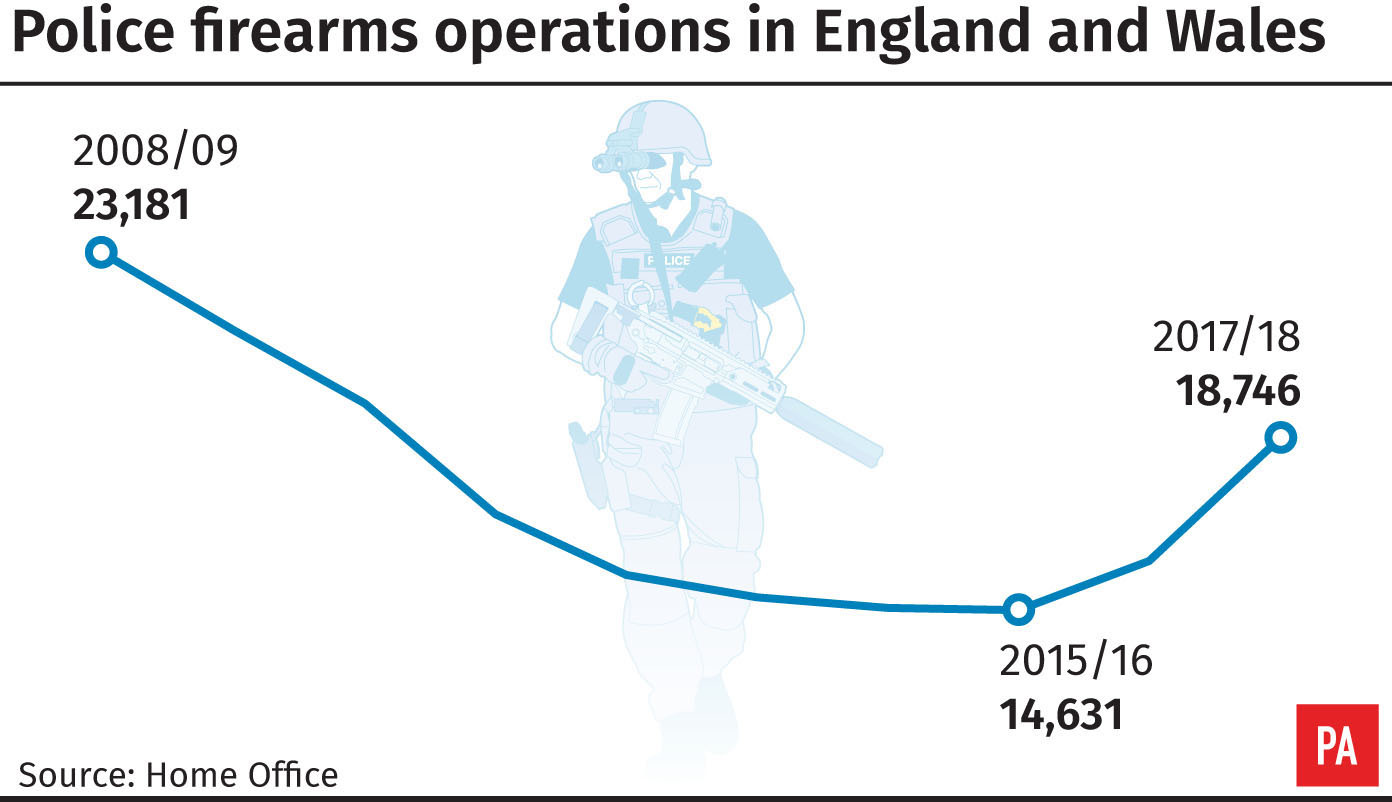 They also show there were 6,459 armed officers at the end of March – an increase of 3% (181 officers) compared with a year earlier.
It is the highest number of incidents since the current recording system began in the year ending March 2009.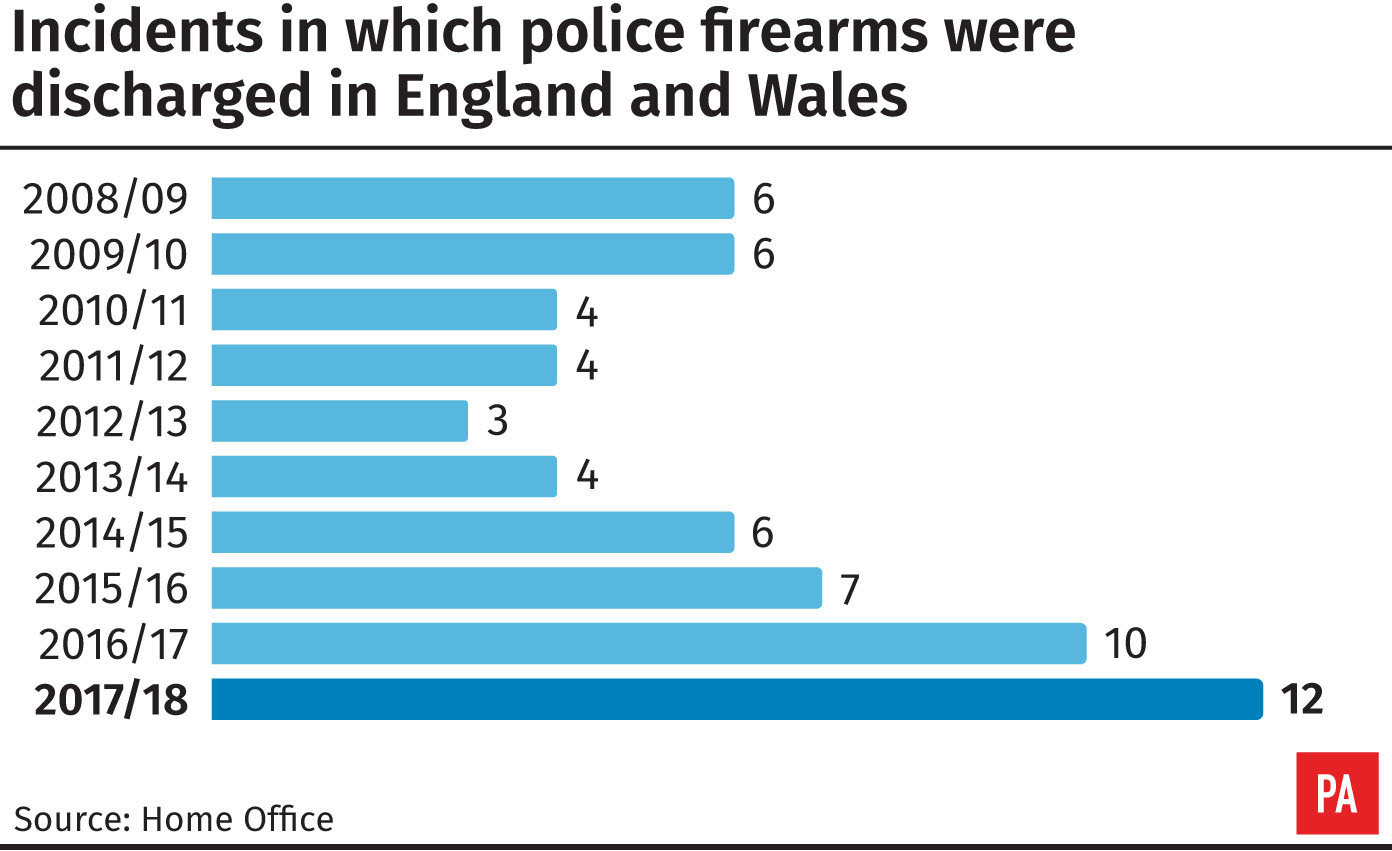 But the Home Office report, released on Thursday, states the number of incidents does not reflect the number of firearms or the number of shots that were fired.
"The use of firearms by the police is expected to be a last resort, considered only where there is a serious risk to public or police safety," it says.