The Government is to scrap controversial private probation contracts two years early at a cost of £170 million after acknowledging failures in reforms carried out by former justice secretary Chris Grayling.
The agreements with 21 Community Rehabilitation Companies (CRCs) set up in 2014 to manage low-risk offenders will end in 2020 instead of 2022 and be replaced with new ones under reforms planned by new Justice Secretary David Gauke.
He said that while the £3.7 billion Transforming Rehabilitation (TR) part-privatisation programme for England and Wales had been "ambitious and innovative", several CRCs had made "very substantial losses".
This was caused by factors including underbidding for the contracts and an increase in the proportion of serious offences which they were ineligible to work on, cutting their income under the "payment-by-results" system.
The £170 million includes some £110 million the CRCs owe the Ministry of Justice in fines for failing to meet performance targets, but which they will be allowed instead to reinvest in services to keep them going for the last two years of their contracts, Mr Gauke said.
The MoJ will also pay £22 million in both years for "through the gate" services helping offenders immediately after they are released from prison.
Mr Gauke, who took over as Justice Secretary in January, said the amount of work available for the CRCs "has been lower than anticipated and that has had an impact in terms of their income and the services they are able to provide".
That had actually saved the taxpayer some £300 million because the MoJ had budgeted to pay firms £2.5 billion by 2020 and had only paid out £2.2 billion.
Mr Gauke insisted there was a role for the private sector in probation and said that re-offending rates had fallen since Mr Grayling's "laudable" changes had been made.
He added: "It was an ambitious and innovative reform in terms of transforming rehabilitation.
"With the experience of the last three years or so it seems to me there are some clear lessons that need to be learned in improving the system.
"But I don't favour excluding the private sector from this at all."
The reforms introduced in 2014 saw the National Probation Service (NPS) created to deal with high-risk offenders while remaining work was assigned to the CRCs.
They replaced the former probation trusts and gave private firms a greater role.
But a consultation document called Strengthening Probation, Building Confidence, released on Friday – three days after Parliament rose for the summer recess – says that the proportion of "violence against the person" offences as a percentage of recorded crime rose from 16% in 2010 to 28% in 2017, and sexual offences went up from 1% to 3% over the same period.
CRCs are not allocated offenders in these categories, so have seen less work come their way than had been expected when the original contracts were signed.
He said: "The issue here is the CRCs are getting less than we had expected they would get. They are providing services at a loss to us at the moment.
"There is a subsidy which is coming from the shareholders of these CRCs to us. They underbid and so on, so they have to accept that.
"But in my position I need to make sure that we are providing the services that we need to deliver the rehabilitation that we need."
The reforms planned by the MoJ would see the current 21 CRCs whittled down to 11 that are closely aligned with NPS regions. Ten will remain private, with the one in Wales merged with the NPS.
The new contracts will make better use of offending data and will alter the balance between "payment by result versus payment for services delivered", away from the former towards the latter, Mr Gauke said, ruling out allowing CRCs to take on high-risk cases.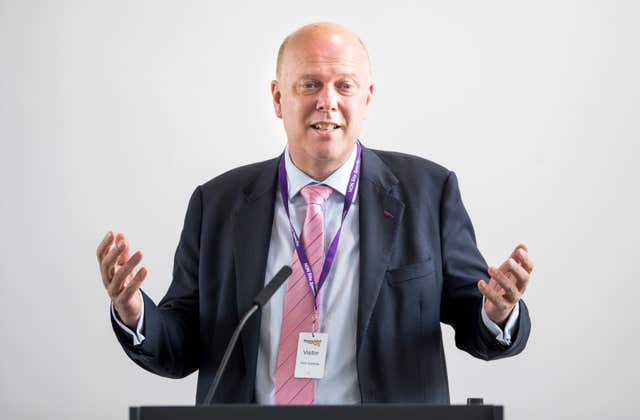 In a highly critical assessment, the Justice Committee said it was "unconvinced" probation reforms could ever deliver an effective or viable service, with major questions over post-custody support, the performance of probation providers, contracts with CRCs, poor staff morale and the involvement of the voluntary sector.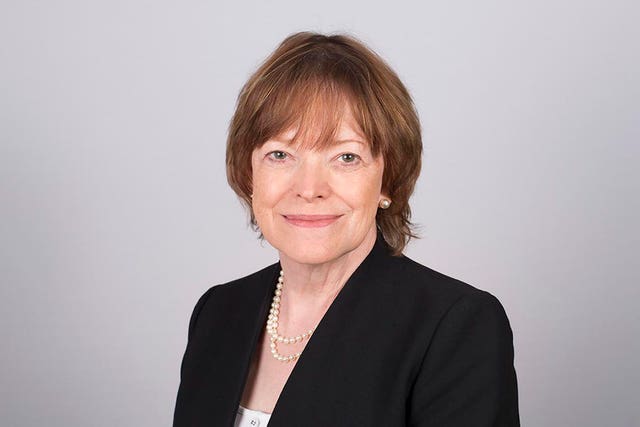 In some cases convicts were only met once before being placed on "remote supervision" by private probation providers, which in some cases meant speaking on the phone to an officer every six weeks or so with no further face-to-face meetings.
Dame Glenys said she welcomed the consultation and would respond formally.
She added: "However, we can see already that there is much to welcome in these proposals, and we are pleased to see that our inspection evidence and findings and our wider advice have had significant influence and impact."