The Prince of Wales has told the child abuse inquiry he could not "shed any light" on who he was referring to in a letter to disgraced bishop Peter Ball when he wrote: "I will see off this horrid man if he tries anything again."
Ball had told the prince a single accuser was behind allegations which led to him having to quit as Bishop of Gloucester.
In a letter to the inquiry, the prince said Ball had told him the complaint against him was false and had arisen from someone who had a grudge against him and was "persecuting" him.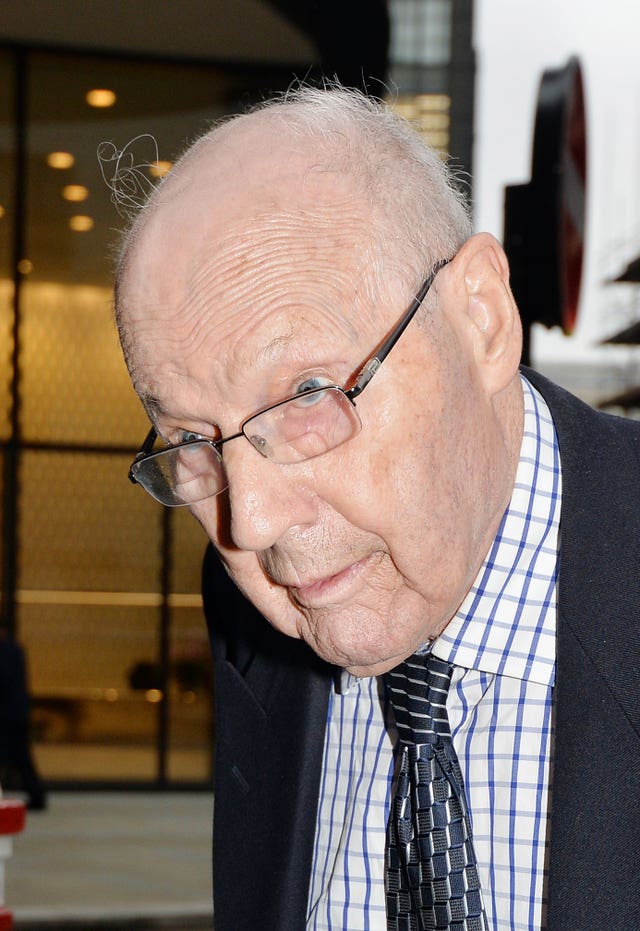 But in his letter to the Independent Inquiry into Child Sexual Abuse (IICSA) on Friday, the prince, who said he regrets having been "deceived" by Ball, said: "I regret that I am unable to shed any light on references made in a letter dated 23rd March 1997 to a 'horrid man' or a `frightful and terrifying man'.
"This seems to be a manner of speaking in the midst of a long letter written more than twenty years ago.
"I do recall that Peter Ball felt that numerous individuals, including his critics in the media, were doing all in their power to disadvantage him unfairly.
"I suspect, but cannot be certain, that the reference is to this issue in some way."
Charles maintained a friendship with Ball for more than two decades after Ball accepted a caution for gross indecency, only stopping contact when Ball was convicted in 2015 of sexually abusing 18 young men over 30 years.
The prince says he did not know about the nature of the complaint against Ball and had not appreciated the meaning of a caution.
A lawyer for some of the former bishop's victims has said it was difficult to see that "as anything other than wilful blindness".
In another letter from the prince to Ball in 1995 – two years after Ball's caution – the future king said he wished he could "do more".
He said: "I feel so desperately strongly about the monstrous wrongs that have been done to you and the way you have been treated."
Charles also said he had been told by the then Archbishop of Canterbury George Carey that the church was looking at bringing Ball back into public ministry.
In the 1995 letter he said it was "appalling" that the Archbishop, now Lord Carey, had "gone back on what he told me".
He said it was clear the Archbishop was "frightened of the press – what he calls 'public perception'."
Another letter from Charles the following year referred to the process of getting a Duchy of Cornwall property for Ball and his brother Michael, Bishop of Truro.
It said: "I long to see you both settled somewhere that suits you and gives you peace and tranquility – and not too far from here so you can come over more easily."
The pair rented a Duchy property between 1997 and 2011.
Charles's letter to the inquiry said: "My heart goes out to the victims of abuse and I applaud their courage as they rebuild their lives and, so often, offer invaluable support to others who have suffered.
"It remains a source of deep personal regret that I was one of many who were deceived over a long period of time about the true nature of Mr Ball's activities."
Charles said Ball told him his resignation as Bishop of Gloucester had been prompted by an "indiscretion", but the prince said: "When this exchange took place, I did not know about the nature of the complaint."
He also said, in the six-page statement read by counsel to the inquiry Fiona Scolding, that he had not appreciated the meaning of a caution and that at the time the word of a bishop was generally seen as trustworthy.
He said he did not realise the truth of what had gone on until Ball's conviction, adding that his main source of information until then had been the bishop himself.
Dismissing any suggestion he had ever tried to interfere in the police investigation into Ball, Charles said it was possible his name had been taken "in vain".
In his statement, dated July 10 this year, Charles said: "At no stage did I ever seek to influence the outcome of either of the police investigations into Peter Ball and nor did I instruct or encourage my staff to do so."
Ball, the former bishop of Lewes and Gloucester, is too ill to give evidence in person, the inquiry has heard.
But in a statement he referred to his relationship as having been one of "support and respect".
He added: "I would strongly resist any suggestion that in some way I could bring pressure to bear on him to act on my behalf and have certainly never made a request for him to do so."
On Monday the inquiry heard there had been lengthy discussions between Charles's lawyers and the inquiry in which his legal team initially argued that the future king could not be compelled to produce a statement.
Clarence House has since said Charles was willing to help the inquiry and had voluntarily answered all questions asked of him.
Richard Scorer, a specialist abuse lawyer at Slater and Gordon who represents a number of Ball's victims, said Charles's explanation that he was not aware of the meaning of a caution left his clients "dissatisfied".
He said: "Prince Charles had access to the best legal advice that money can buy and, as a man in his position, a particular responsibility to check the facts.
"It is difficult to see his failure to do so as anything other than wilful blindness.
"His evidence, together with that of Lord Carey, the then archbishop of Canterbury, and other establishment figures who have given evidence this week, will do little to dissuade survivors from the conclusion that the British establishment aided and protected Ball and even now have failed to give a transparent account of their actions."
Ball was released in February last year after serving half of his 32-month sentence behind bars.