The British heatwave could bring its most intense conditions yet with forecasted highs of 37C (98.6F) potentially accompanied by thunderstorms.
Motorists are warned ahead of lightning, flash flooding and large hailstones that could hit eastern parts on Friday afternoon, with a thunderstorm warning in place for the afternoon until just before midnight.
Temperatures are forecast to be in the mid-30s for much of east and south east England, reaching 37C in London, and could rise higher still if there is a lot of sunshine, Met Office meteorologist Alex Deakin said.
There is a chance the all-time UK record of 38.5C (101.3F) could be broken, with the hot weather set to continue into August.
Mr Deakin said: "The reason there's some uncertainty is because of the thunderstorms, how many we see and where they get going … torrential rain, the risk of local flooding, large hailstones potentially damaging, lots of flashes of lighting and rumbles of thunder.
"Roads like the M11, M18, M1 and A1 won't be very pleasant, a lot of spray and surface water around."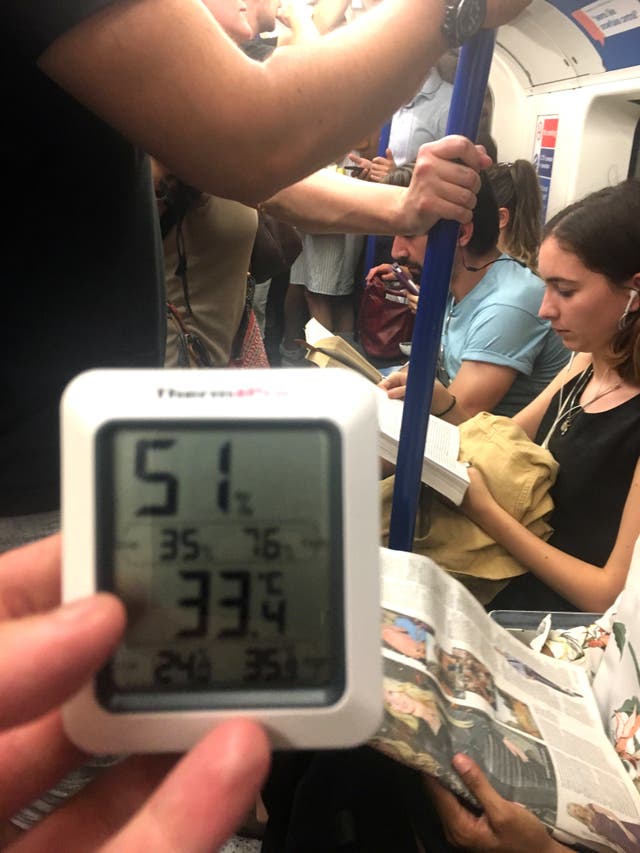 A mix of toxic air, extreme highs, emissions from the continent and a lack of cloud cover caused a "high" air pollution alert to be issued for London.
Meanwhile authorities said the heatwave was causing "winter conditions" in parts of the NHS, while many nurses were said to be dizzy and exhausted.
Fire brigades also called for a ban on BBQs in parks and drivers were urged not to throw rubbish following a string of grassland fires in recent weeks.
And passengers on the Eurotunnel endured five-hour delays as air conditioned units failed while commuters on London's Underground travelled in temperatures above the legal limit for transporting livestock.
Elsewhere the musician James Arthur cancelled an open air show in Scarborough because of lightning strikes in the area, promoters said.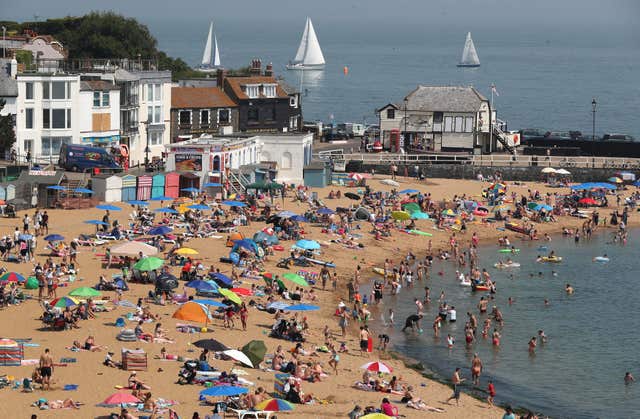 Most places will see temperatures closer to average for the time of year, around the high teens to low 20s, with the chance of showers and strong breezes, Mr Deakin said.
Some areas will see a more than 10C drop between Friday and Saturday, he added.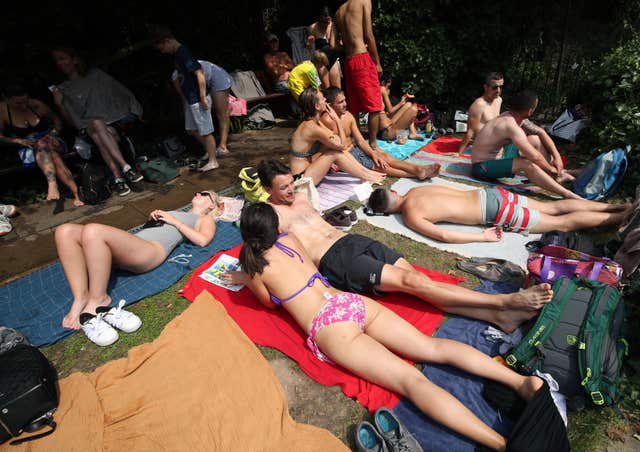 "And that has the impact of ousting the really hot and humid air .. it turns runs cooler for the weekend, fresher, more comfortable at night…"
Scientists have warned that climate change is making such heat extremes more likely, and the report comes as northern Europe swelters in a prolonged heatwave.