Jeremy Hunt visited a French florist as he tried to atone for his blunder in mistakenly describing his Chinese wife as Japanese.
The Foreign Secretary made the error in Beijing while talking to Chinese diplomats about his "long-suffering" wife Lucia.
On the latest stage of his travels he posted a picture on Twitter from inside a florist's shop in Paris saying he was choosing a present for "Mrs H".
During the China leg of the trip on Monday he may have hoped that his personal connection to China through his wife could help forge strong links with the Beijing government, but that was undermined when he got her nationality wrong.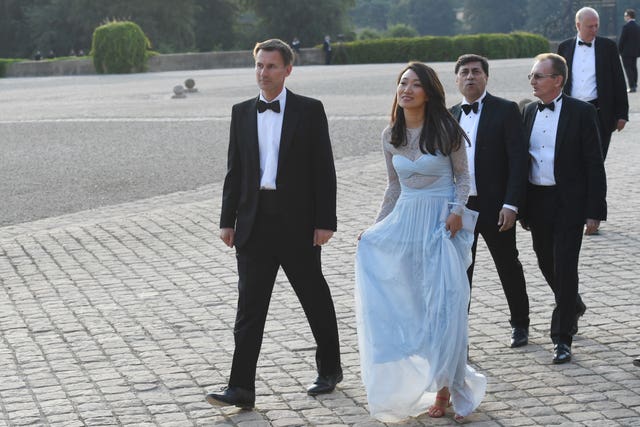 "Sorry, that's a terrible mistake to make."
In a Twitter post several hours later, the Cabinet minister appeared to see the funny side of the gaffe, apologising to the "long-suffering Mrs H".
He wrote: "Rule #1 as a new Foreign Sec: when reflecting in English with the Chinese on a conversation you had with them in Japanese about your Chinese wife, don't get any of those mixed up! Apologies to the long-suffering Mrs H…!"