A 24-year-old man arrested over the murder of teenager Lucy McHugh in Southampton has been bailed and told that he must not enter the city, Hampshire Police said.
Detectives appealed for help from the public as they investigate the circumstances of the 13-year-old's death and piece together what happened after she left her home in Mansel Road East, Southampton, at 9.30am on Wednesday.
Her body was found in woodland near Southampton Sports Centre at 7.45am on Thursday.
Detective Superintendent Paul Barton said: "This investigation very much continues and we really need the help of the community to understand Lucy's activity in the 24 hours before her body was found.
"We know that this is causing a great deal of concern locally, please be assured we are doing all we possibly can to bring whoever is responsible for Lucy's death to justice."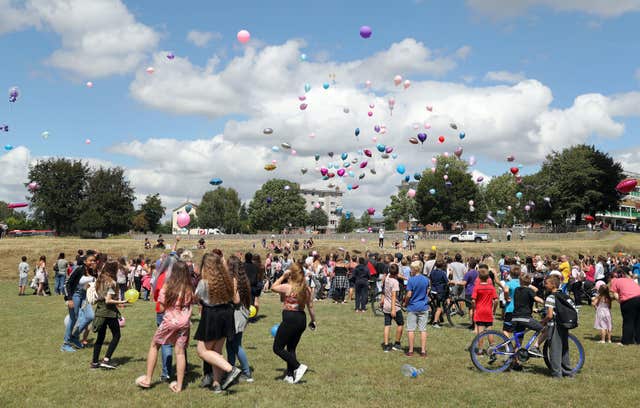 "We will update the community with as much information as we can without compromising the investigation, we really appreciate your support in this."
When Lucy left her house she was wearing a distinctive black jacket with white sleeves, the logo for the band Falling in Reverse on the front and RADKE 01 in red on the back.